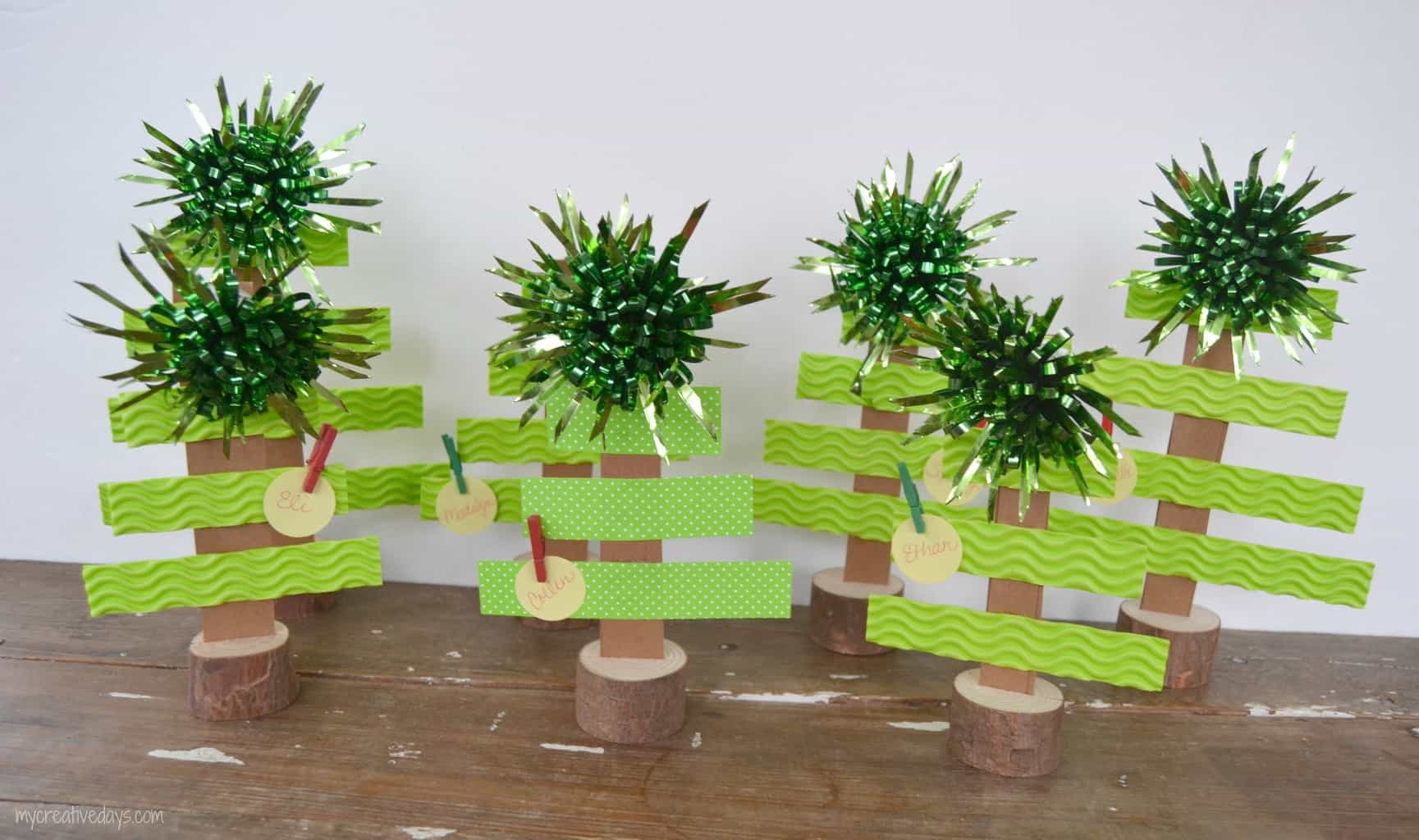 Merry Christmas My Crafty Spot readers! It is Lindsay from My Creative Days here to share with you Christmas Tree Place Cards that I made for the Gingerbread House Party we hosted at our house.
I have been wanting to host a Christmas party for our kids and their friends for a long time, so I was so excited we were able to get everyone together this year.
In our Gingerbread House Workshop, I set a "station" at the table for each child . I wanted everyone to have their own work station and spot to eat goodies and drink hot cocoa.
Since all the kids had a designated spot, place cards were in order.
To make these Christmas Tree Place Cards, I used:
Foam pieces (from a Christmas craft kit I got on clearance last year)
Thick brown paper
Glue
Green gift toppers
1″ circles punched from yellow paper
Tiny clothespins
Wood slice place card holders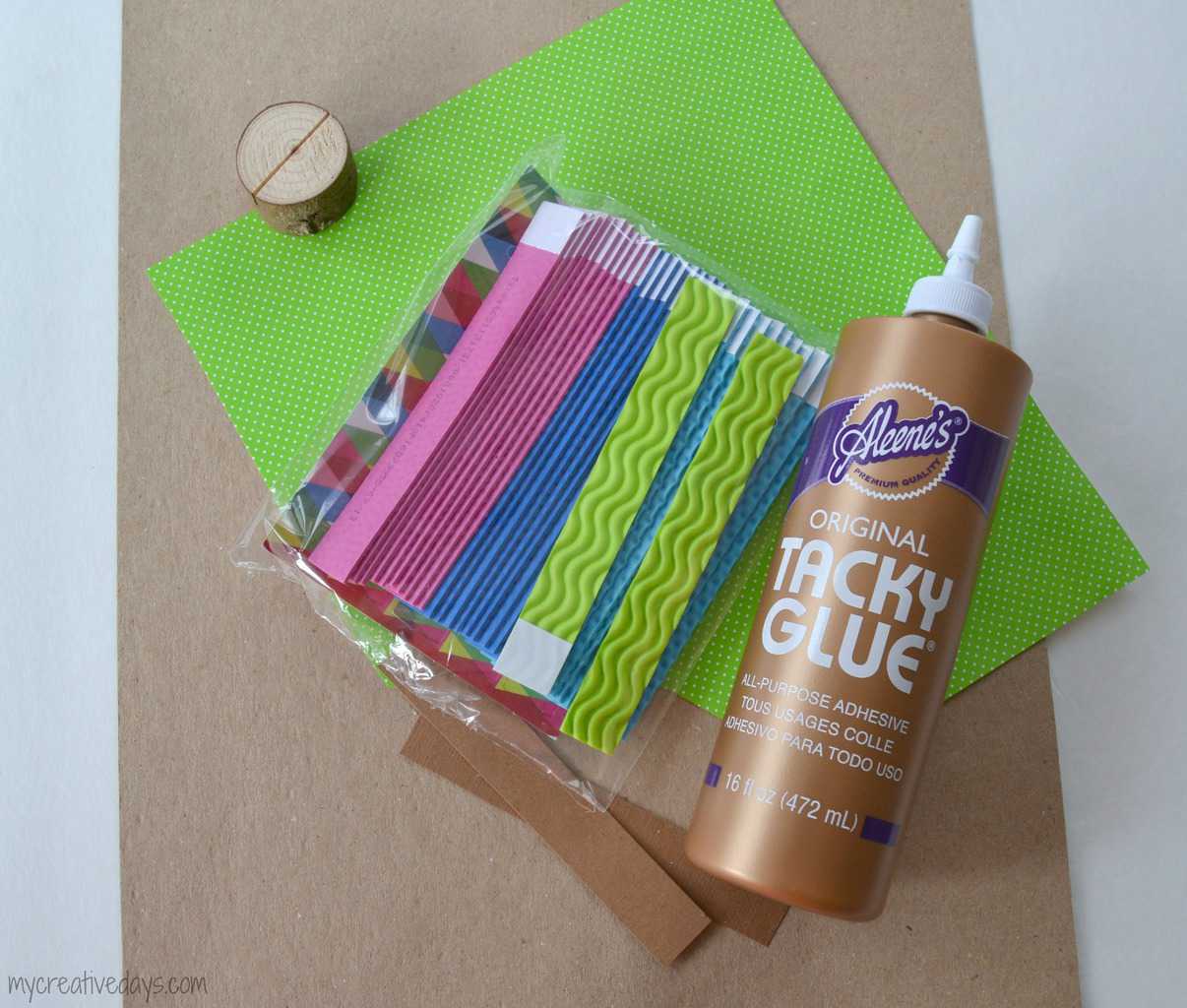 It couldn't be easier to make these Christmas trees.
I cut the thick, brown paper in about 5″ strips. You need two strips per tree. Then, I cut the green foam pieces in ascending lengths.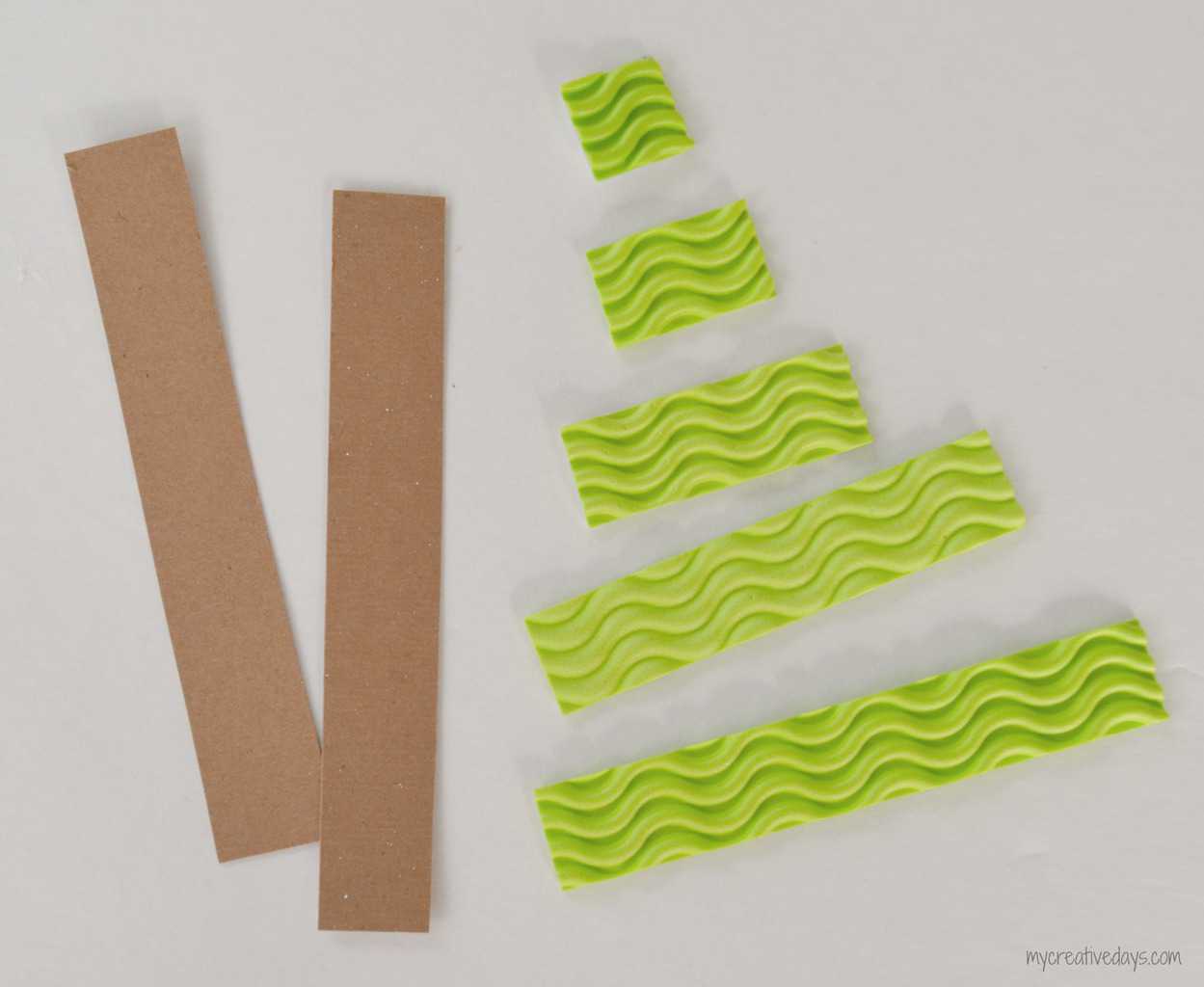 I glued the two strips of brown paper together (to make them stronger for holding the foam pieces).
Then, I glued the green foam pieces on the brown strip.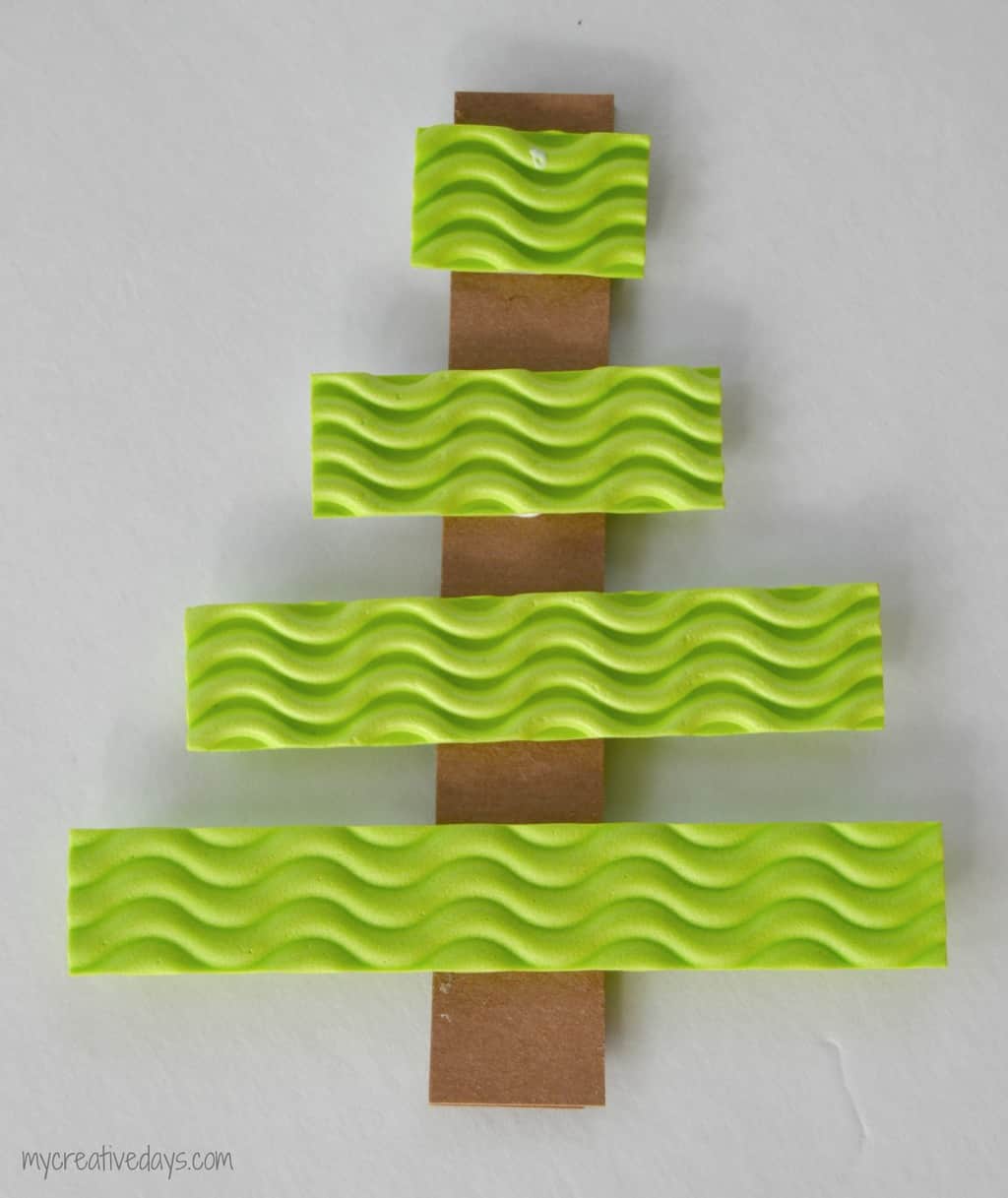 I glued the green, gift topper to the top of the tree. Then, I used a tiny clothes pin to attach the 1″ yellow circle to the tree. It looks like an ornament! I wrote each child's name on the circles.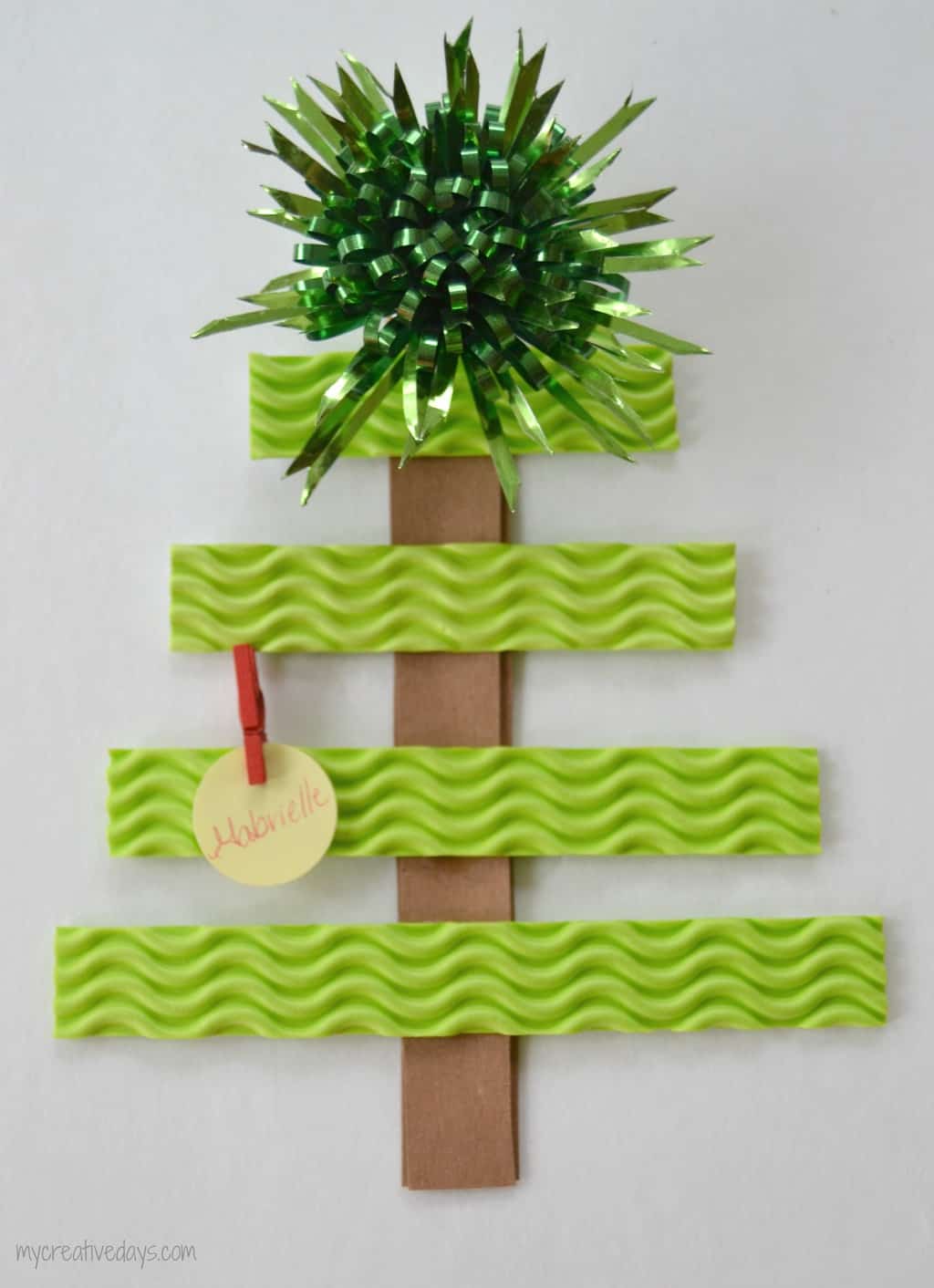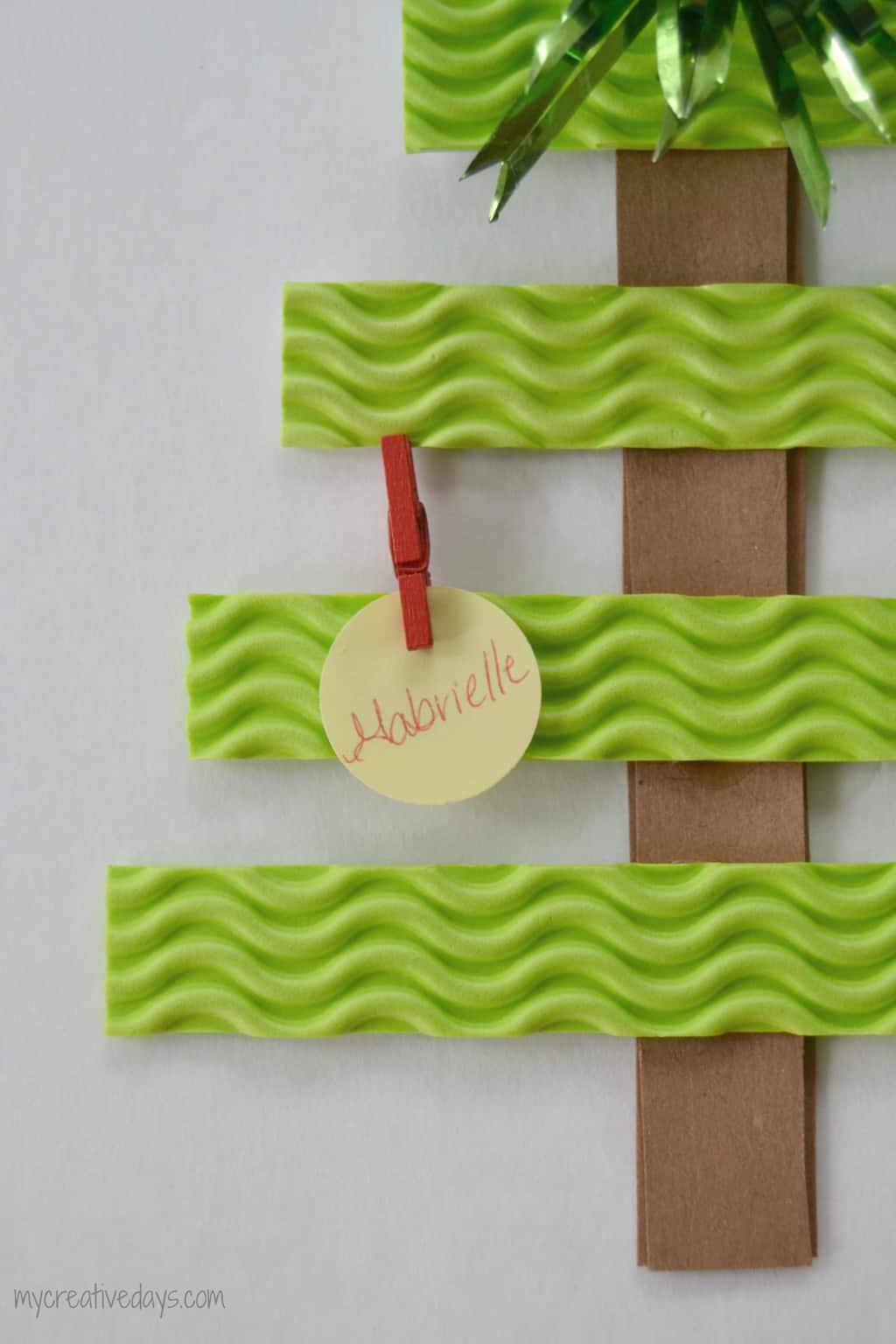 I know not everyone has textured, green foam pieces lying around so you could do the same thing with scrapbook paper, Washi tape or even construction paper.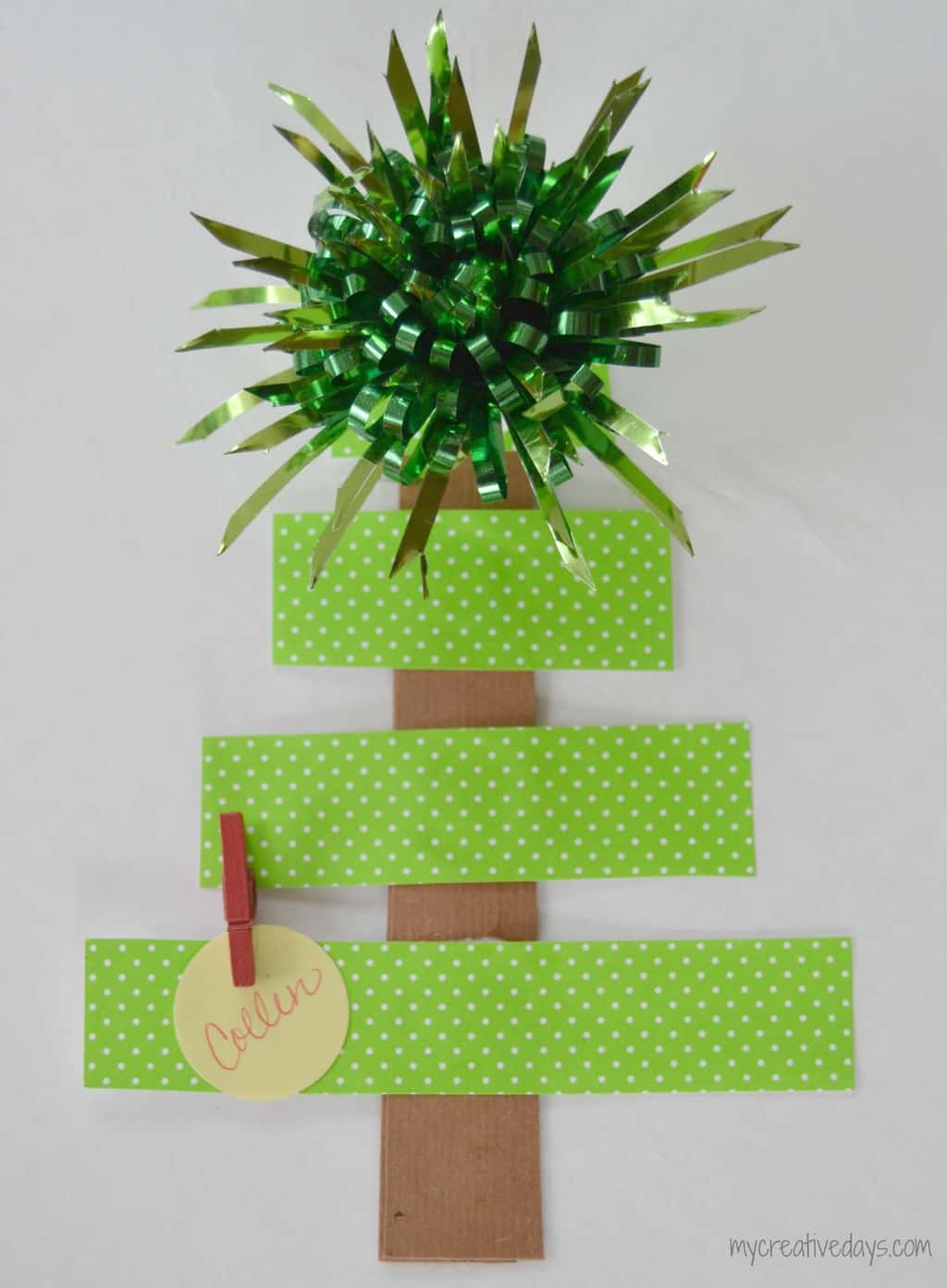 I love the little forest I have created with these place cards.
These little trees are so festive and would work on any Christmas tablescape.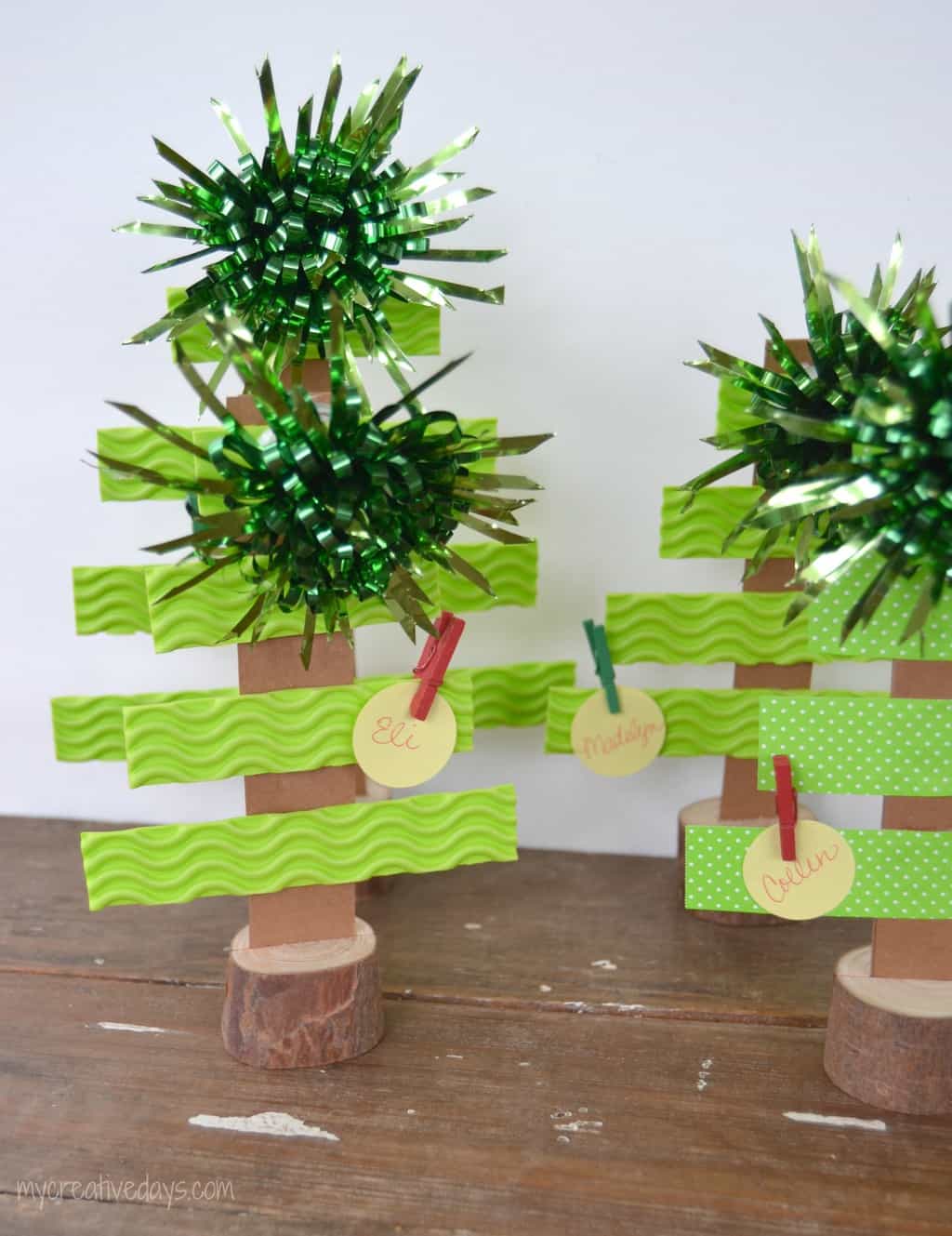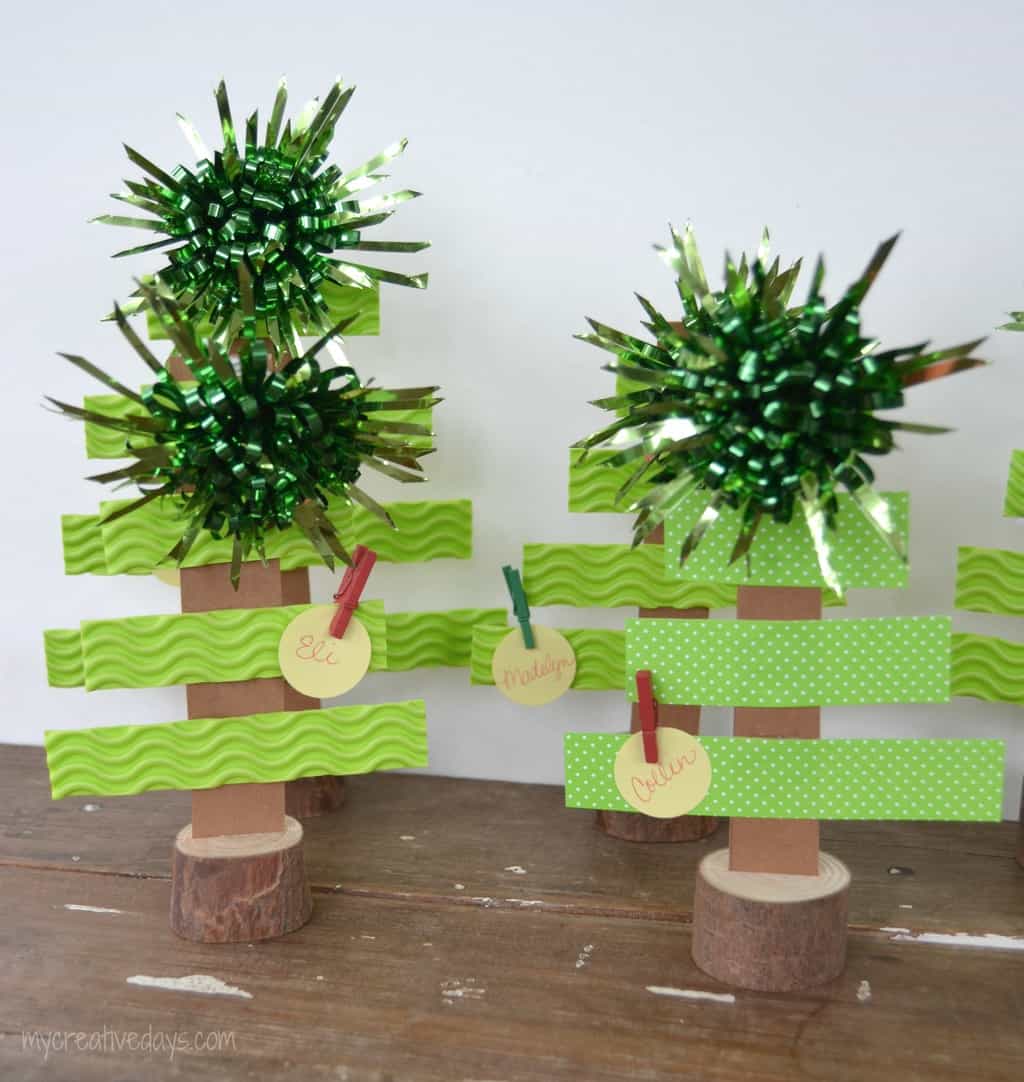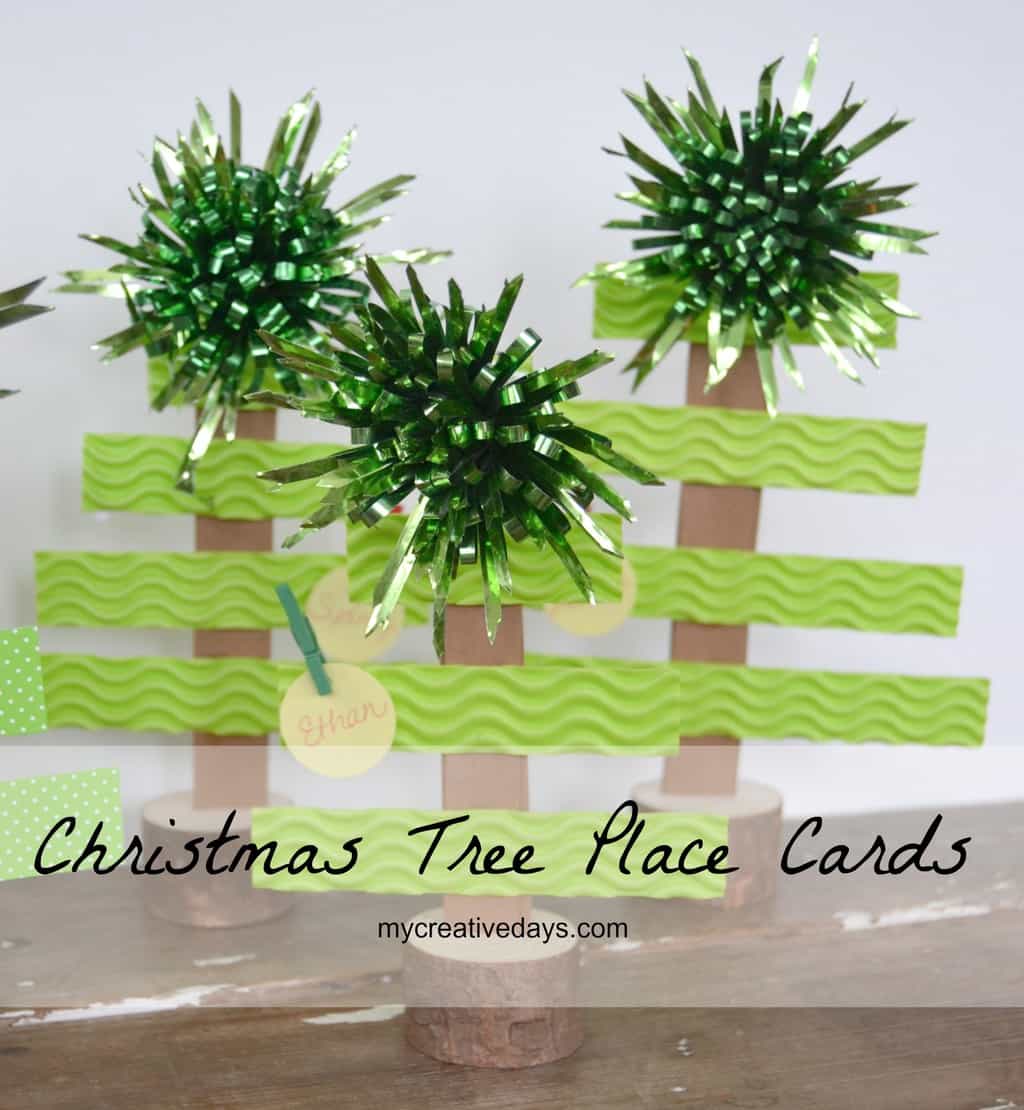 I know the kids are going to enjoy looking for their names on these trees. At the end of the party, they can take their trees out of the holders and take them home. I am going to tell them that they can punch a hole in the top of the thick brown paper and add some ribbon so they can hang them in their Christmas trees at home. Now that I am thinking about it, I might just do that for them before they leave.
The following two tabs change content below.
Lindsay is mom to Landen and Gabrielle, wife to Matt and blogger at My Creative Ways. She loves to be creative in her day, her home and with her kids. She is obsessed with old wood, rusty treasures and everything in between. Finding frugal and creative ways to decorate her home, create a fabulous craft or activity with her kids is a passion of hers. She is new to the blogging world and is having a lot of fun sharing her projects and ideas. She loves to read comments from readers who have found inspiration from visiting her site. Come by and check out what she is creating today!
Latest posts by Lindsay Eidahl (see all)