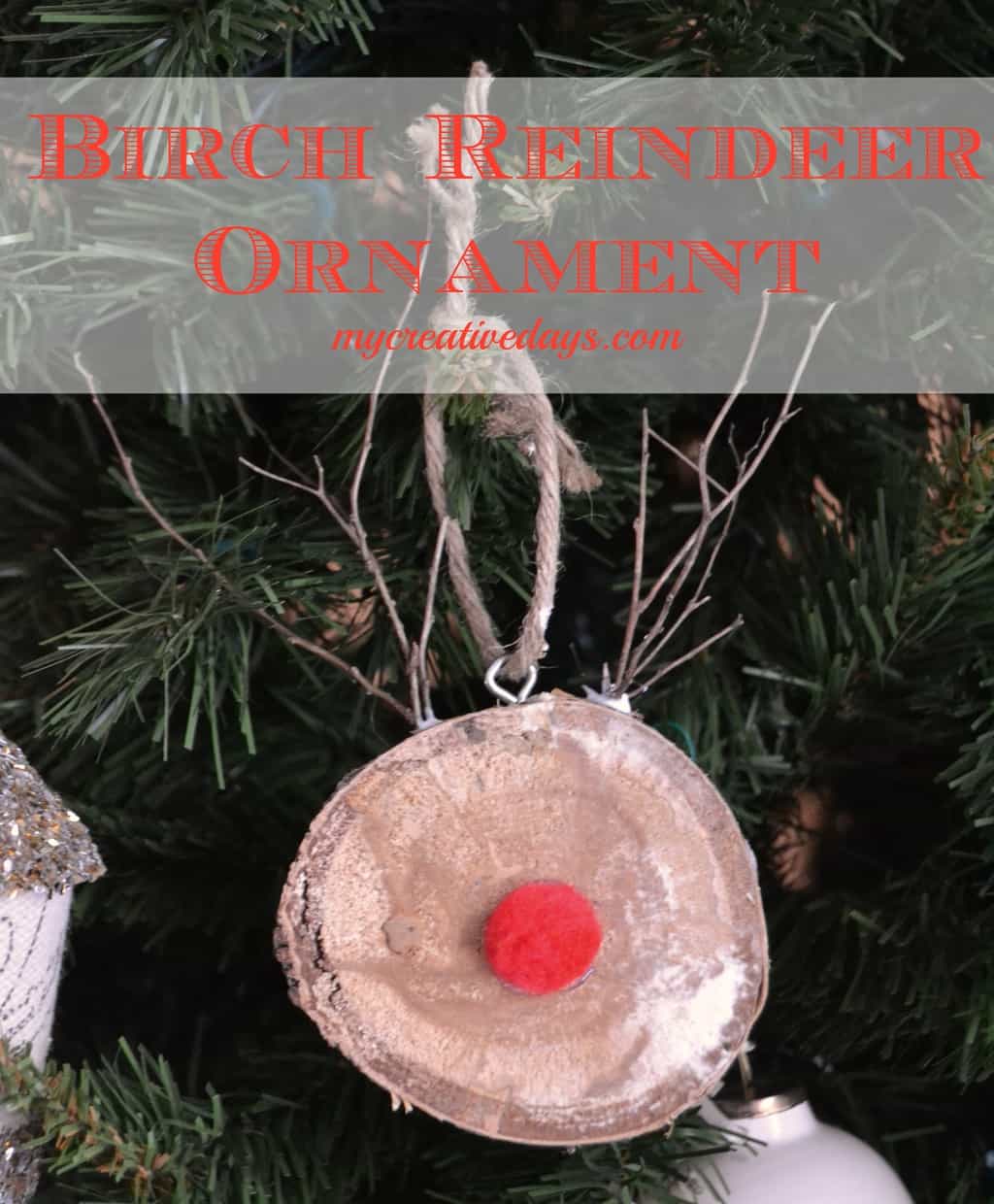 Hello, My Crafty Spot readers! It is Lindsay from My Creative Days back to share an easy, homemade ornament with you today.
When I was decorating for Christmas last year, I really wanted to add some natural elements to our home. I did this by bringing in branches and pine cones from the yard and I also made some birch ornaments.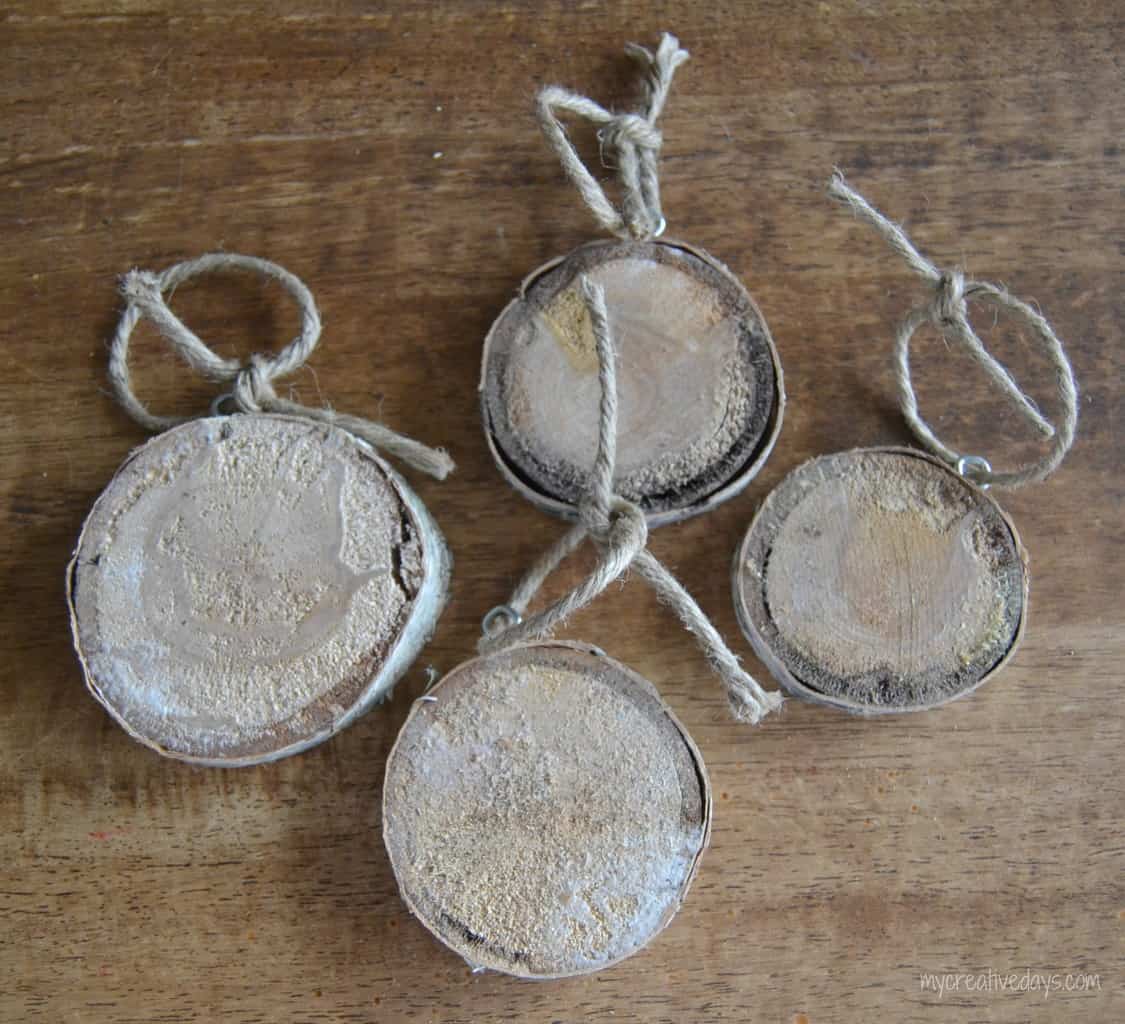 I cut down a birch branch into slices. Then, I drilled a tiny hole in the side of them so I could screw in an eye hook. I tied some twine to the eye hook so I could hang them in the Christmas tree.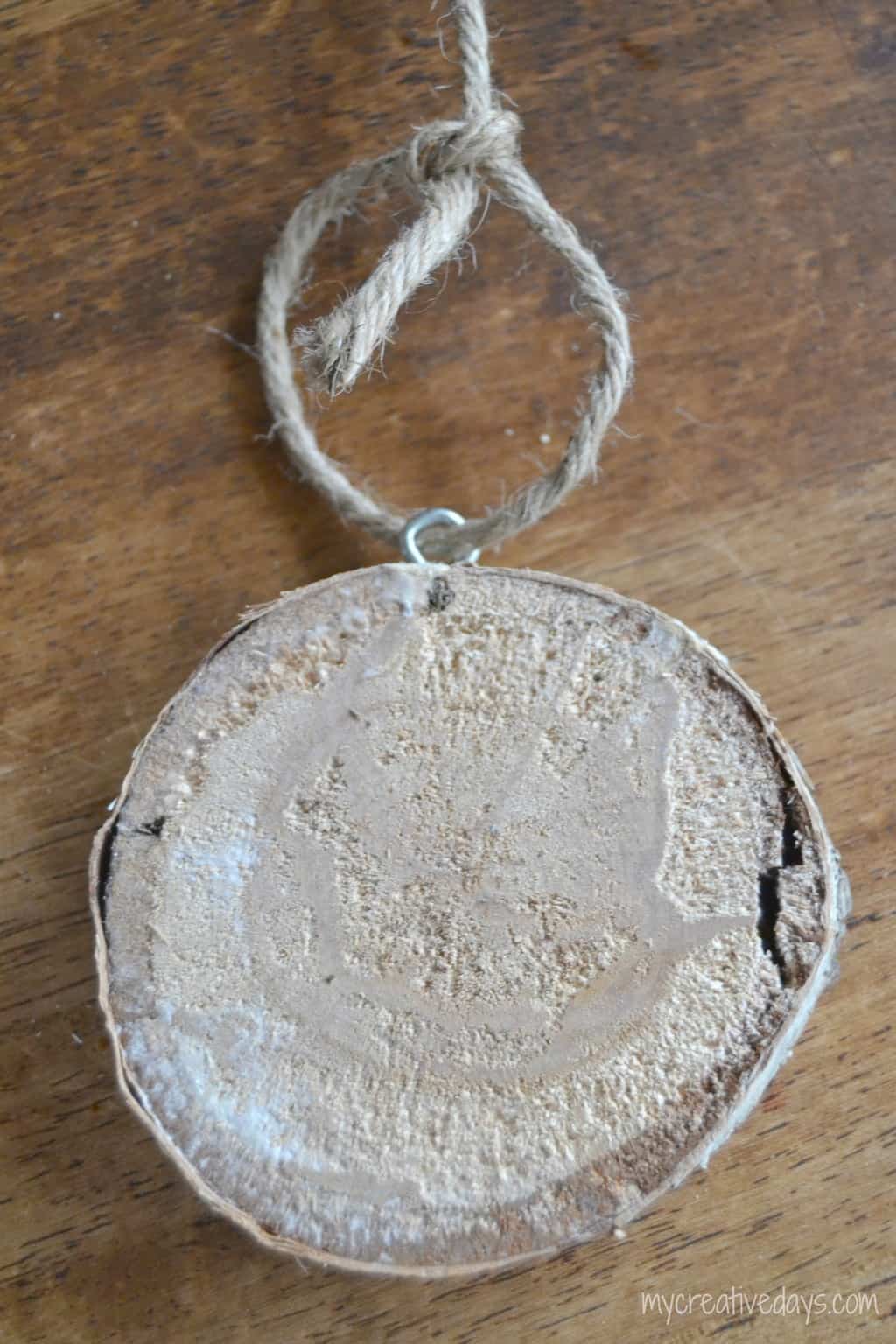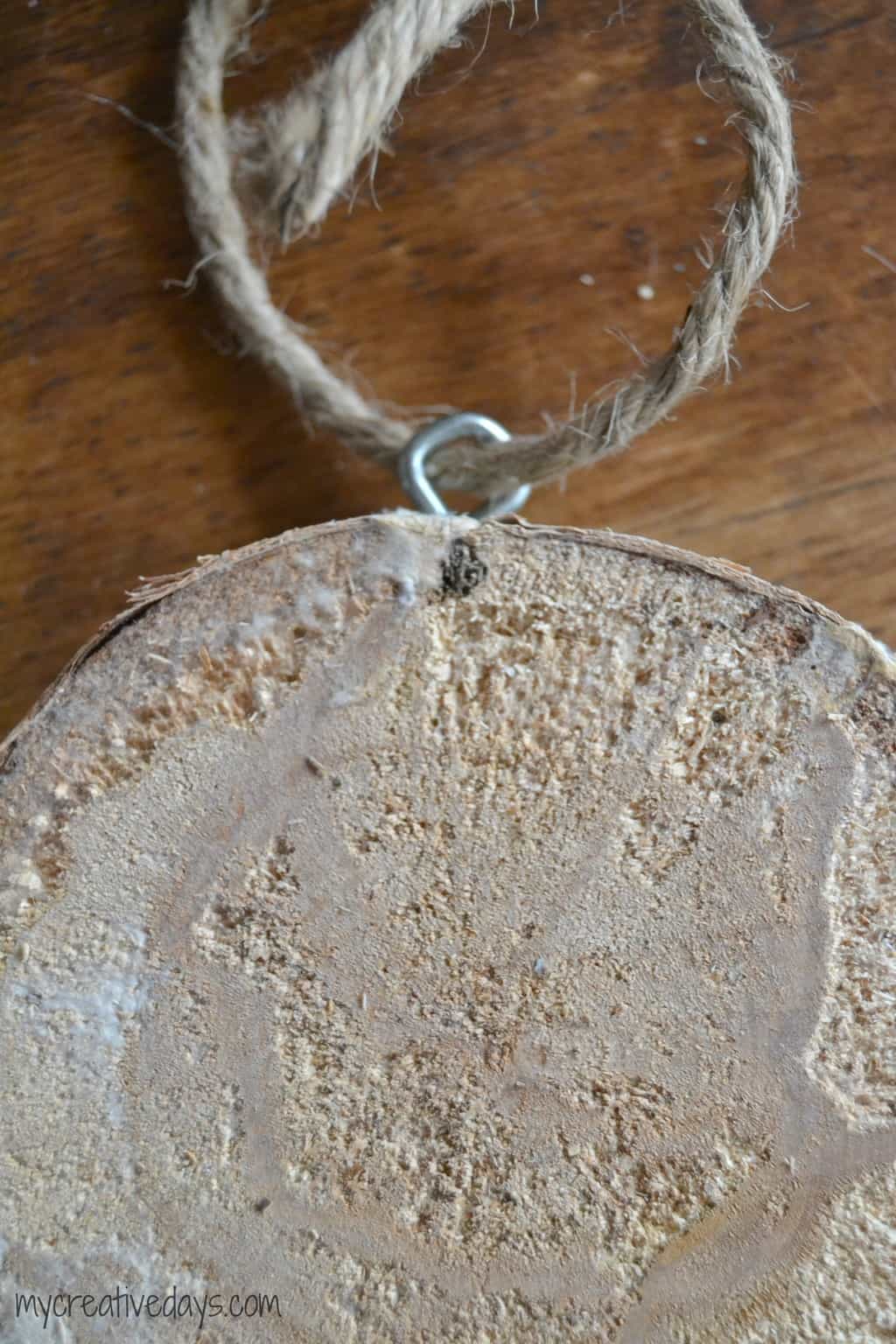 This year, I still have many natural elements in my Christmas decorating, but I thought I would add a little "fun" to some of the birch ornaments I made last year.
To make these reindeer birch ornaments, I drilled two tiny holes on either side of the eye hook. Then, the kids and I ventured outside to search for small twigs to use for antlers. We cut the twigs down to size and added some craft glue to the end of them before we pushed them inside the ornament.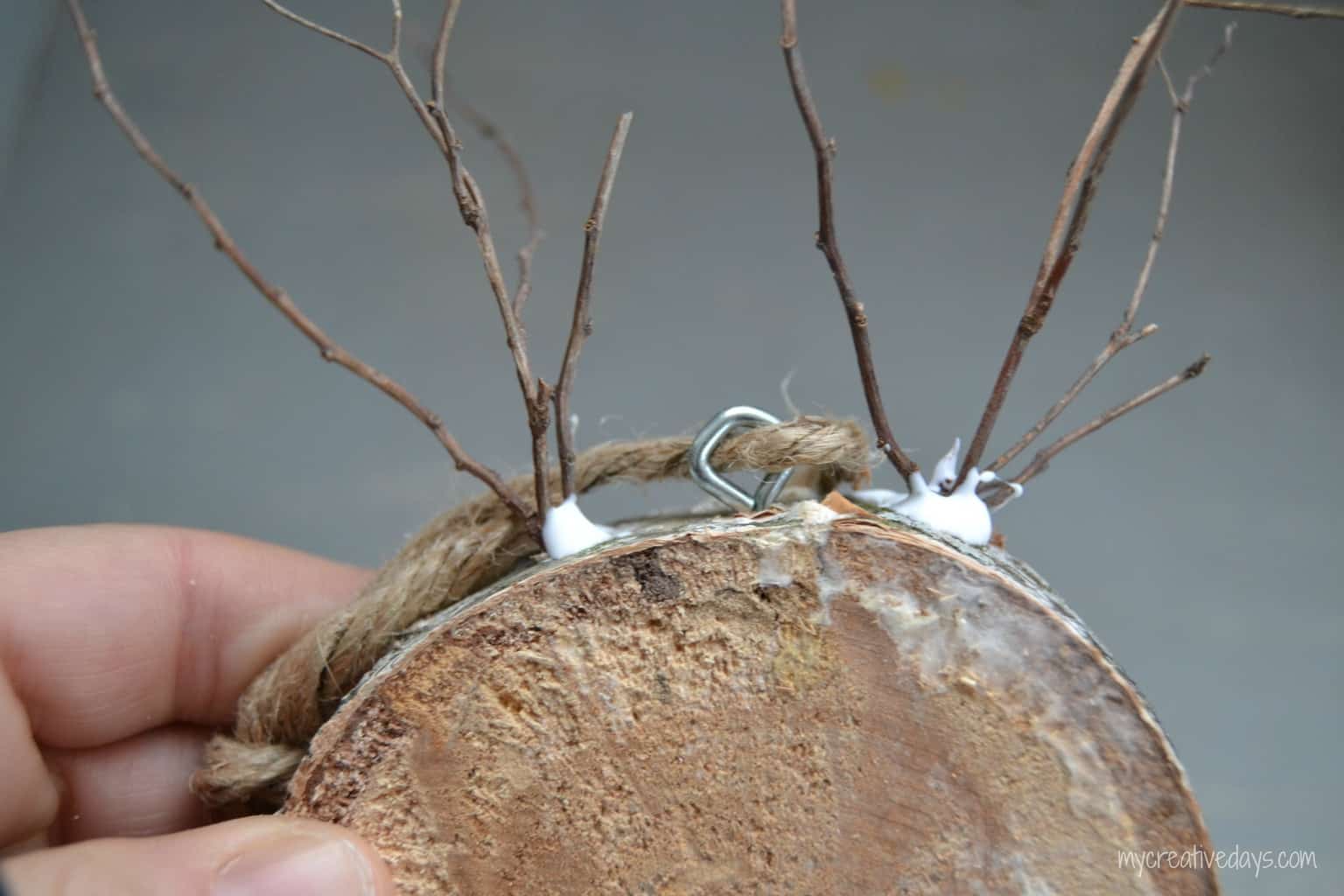 Then, I used hot glue to add a red pom-pom to the center of the ornament.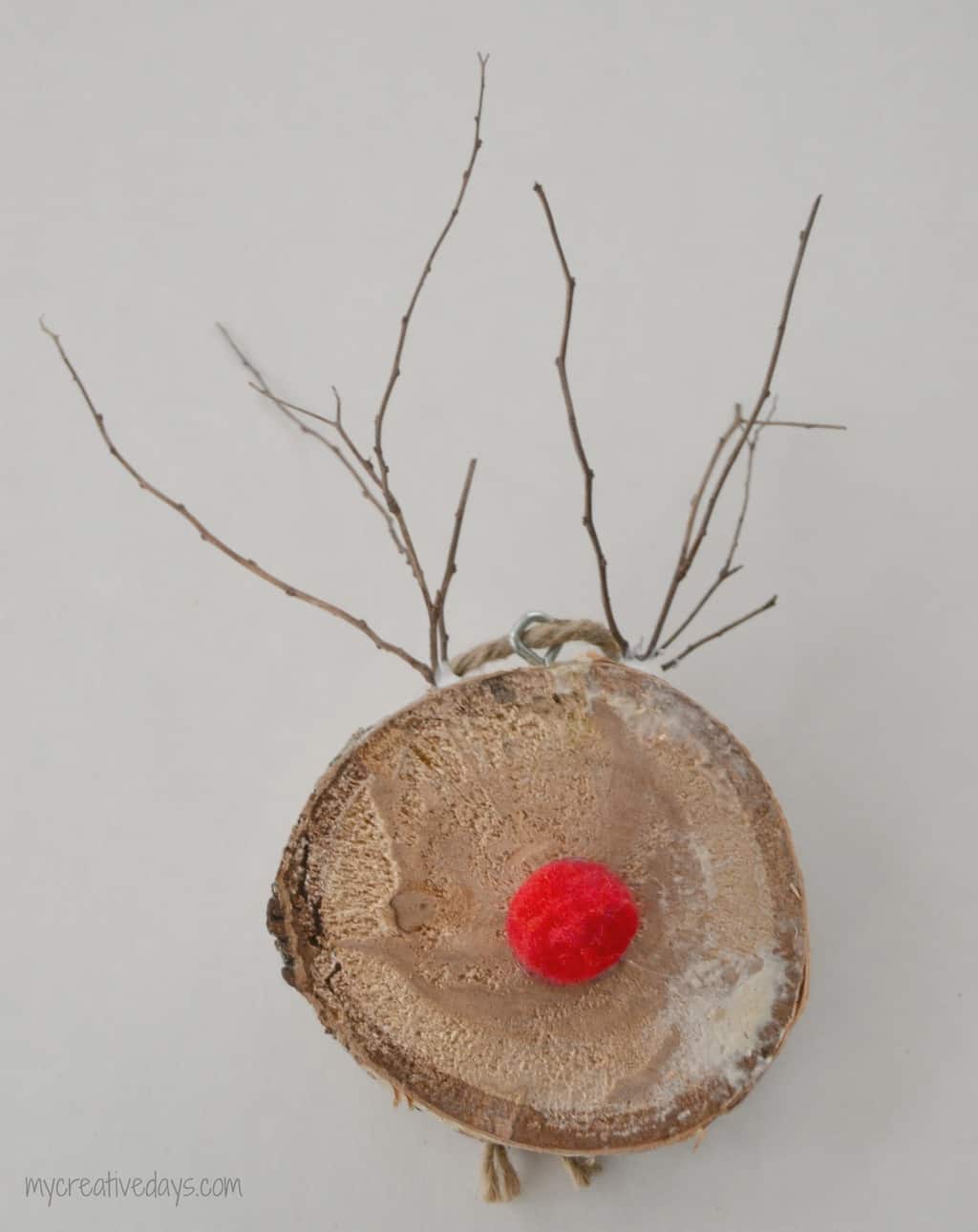 Aren't they cute?! I love that they don't scream Rudolf, but yet are more subtle in what they are. They are still natural and rustic, but now are a little more fun. This is a great craft to get the kids involved with and would even make great addition to the tops of gifts under the Christmas tree.
The following two tabs change content below.
Lindsay is mom to Landen and Gabrielle, wife to Matt and blogger at My Creative Ways. She loves to be creative in her day, her home and with her kids. She is obsessed with old wood, rusty treasures and everything in between. Finding frugal and creative ways to decorate her home, create a fabulous craft or activity with her kids is a passion of hers. She is new to the blogging world and is having a lot of fun sharing her projects and ideas. She loves to read comments from readers who have found inspiration from visiting her site. Come by and check out what she is creating today!
Latest posts by Lindsay Eidahl (see all)