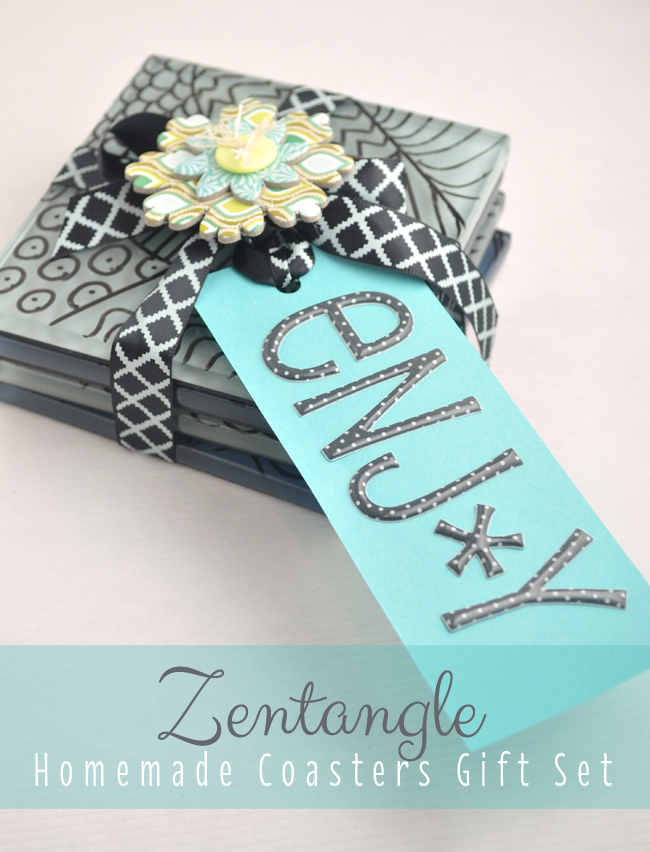 What is a Zentangle? If you aren't familiar with this trendy and addictive art form, it is, at it's simplest, doodling patterns in a random yet structured sort of way. There is no art background or drawing experience necessary. Many find this fun art form to be relaxing and easy-t0-learn. Today's DIY will show you how to draw your own zentangles and create a beautiful gift set. It's Pauline from Club ChicaCircle again and I'm delighted to share this easy tutorial and crafty idea with you. I'm also a DecoArt core blogger, and one of my favorite products is their glass paint markers. They are so versatile and easy to work with!
Here is what I used to make my own Zentangle coaster set:
4 colored decorative wall tiles (I purchased them at my local Home Depot)
Black DecoArt Glass Paint marker
Black self-adhesive 8 1/2″ x 11″ foam sheet (I purchased at my local Michaels store)
Craft knife and ruler to cut foam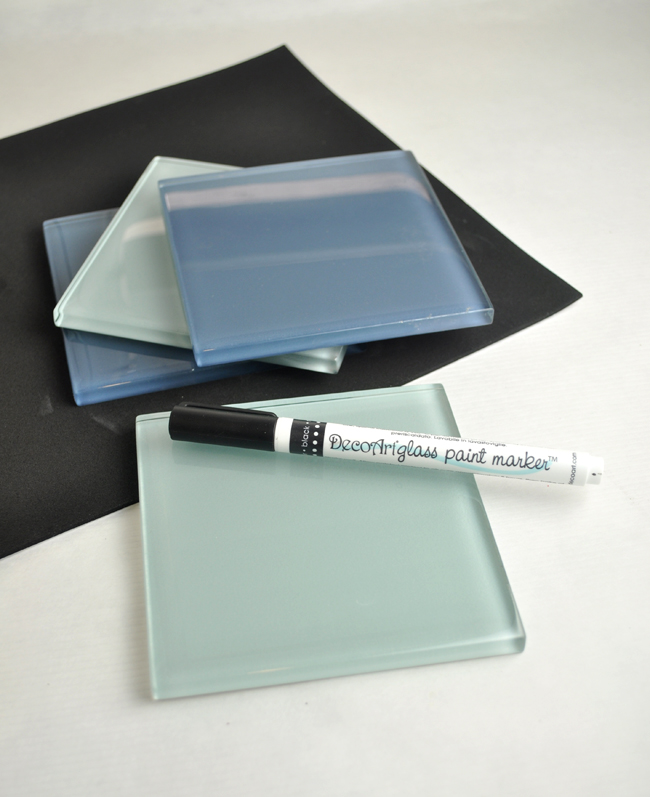 Begin by dividing your tile into random sections. You can use straight lines and curvy lines to divide it. I created about 8 different sections, or drawing areas, on each tile.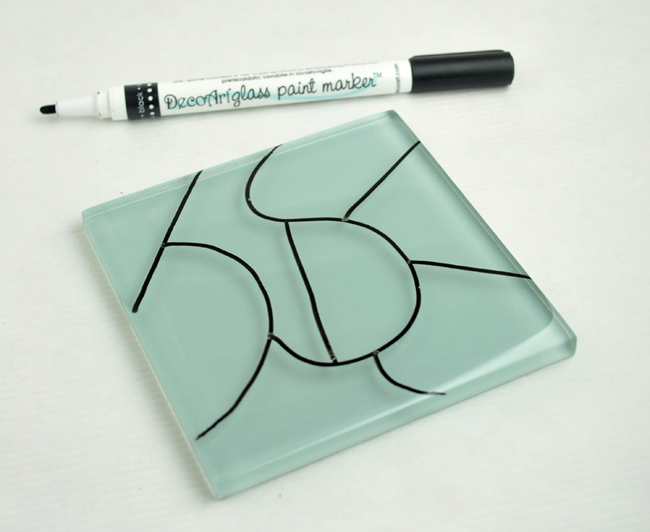 Then, within each section, doodle in a simple, but different, pattern. Don't overthink it. Do squiggles, chevrons, stripes, etc.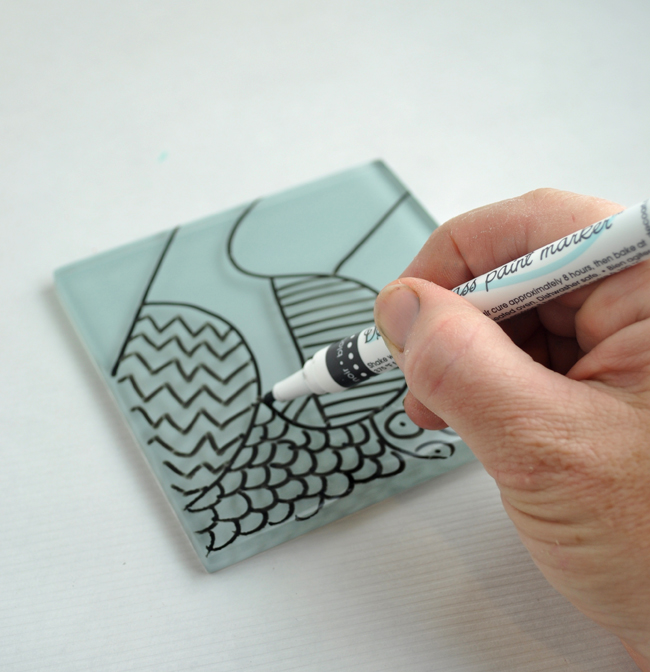 When you are using the paint marker, if there is a line you don't like, you can wipe it off quickly while it is still wet. Fill in each section.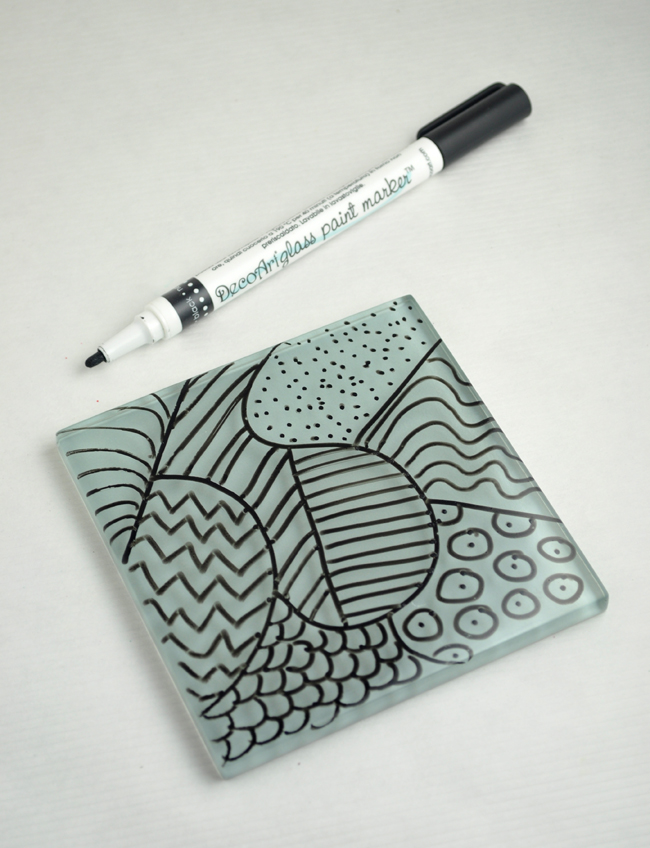 To make a set of four, simply use the same different patterns on each. You don't have to divide the sections the same. The matching patterns will tie them all together to make a set.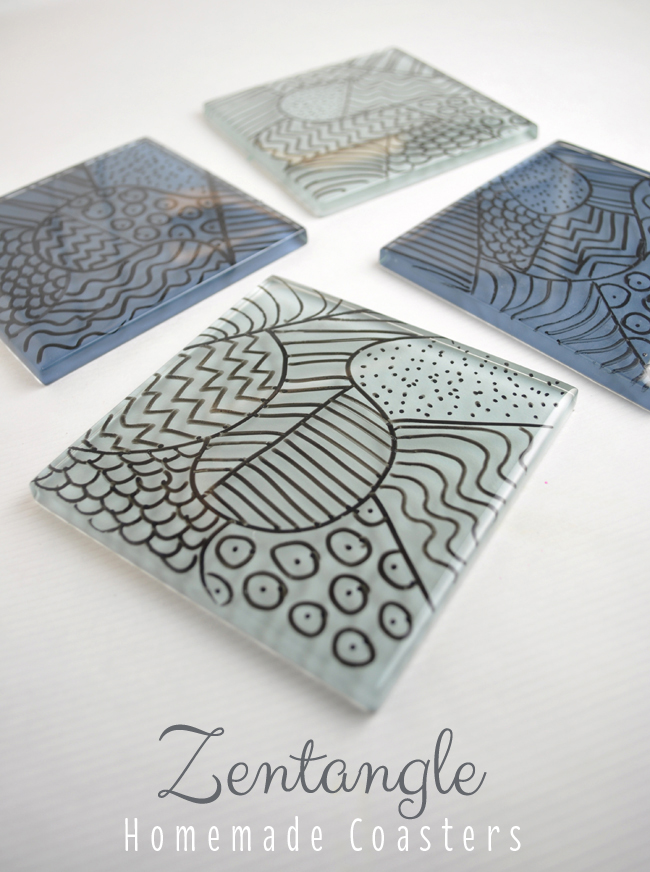 Make sure to let the glass paint dry, and bake your tiles in a 325 degree oven for 30 minutes to set the design.
The last step is to attach self-adhesive foam on the back so that it will not scratch any surfaces and will protect your coasters. Cut 4 foams squared the same size at your tiles, and apply on the back.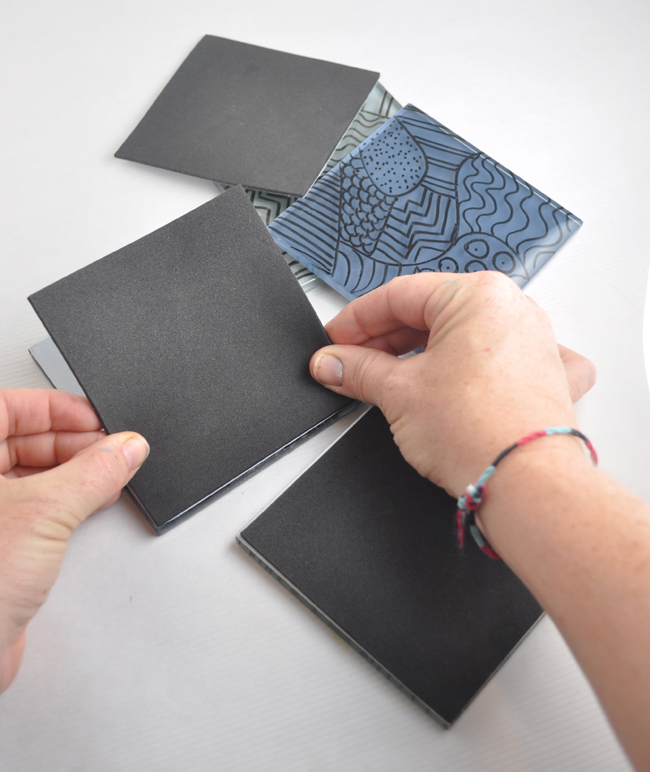 Voilá! Now, the big decision you need to make is — do you keep them for yourself? or do you wrap them up as a set and give them as a gift?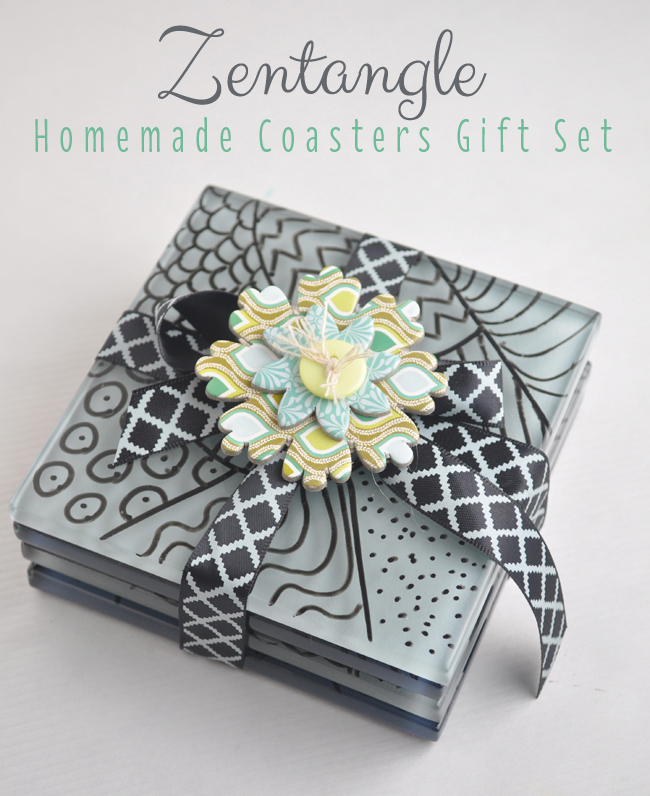 They make a perfect housewarming or even teacher gift idea. Tie them together with a pretty ribbon and you are set!
Enjoy!
Pauline Molinari is a crafty mompreneur who loves to craft with her tween daughter. She can turn ordinary things into fabulous crafty creations. Their craft journey is what she loves to blog about. She has a background in art and graphic design as well as many years in children's publishing, but has found a new passion in crafty DIY blogging.
Blog: www.ClubChicaCircle..com
Twitter: @chicacircle
Facebook
YouTube
Pinterest
Google+
Instagram
The following two tabs change content below.
Erin Kennedy is the owner and editor of My Crafty Spot and loves to find the latest crafting creations to create and share.
Latest posts by Erin Kennedy (see all)