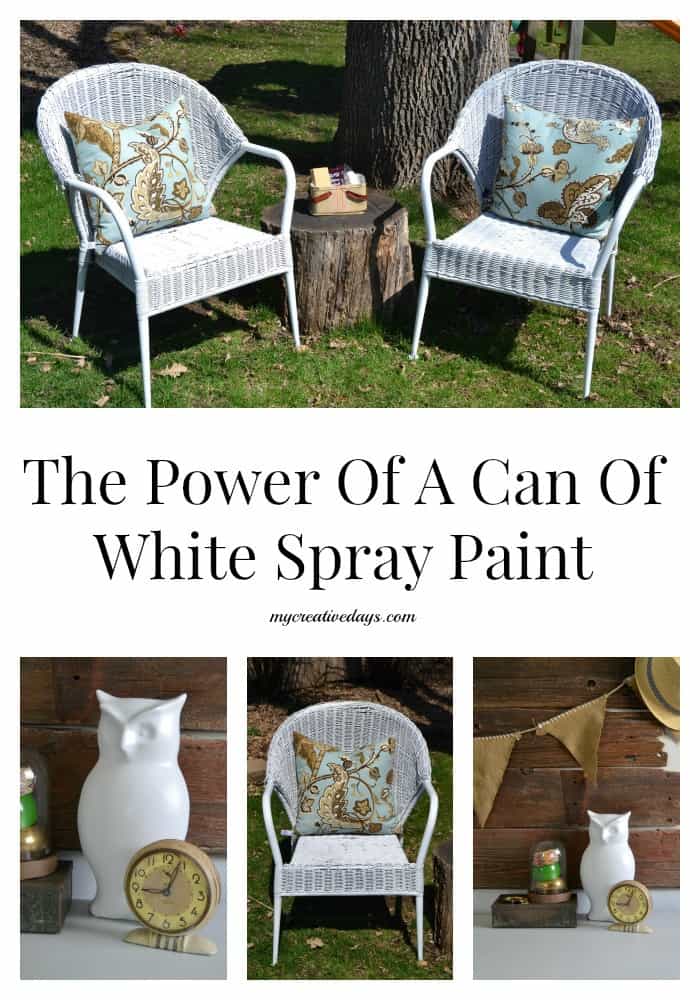 Hello, My Crafty Spot readers! It is Lindsay from My Creative Days back to share with you one of my favorite design tricks. This trick lets me have the fabulous pieces I see in retail stores at a fraction of the cost.
I don't know about you, but when I am shopping in retail stores (yes, I love those too), I find so many great things I would love to bring home, but there is no way I would pay their hefty price tag for them. Are you the same way? Yes? I have the solution. Spray paint!
There are so many times that I find things at yard sales and thrift store that are in great shape, but just need a face lift. Most of the time, it is the color that I don't like and that is the easiest fix I can ask for. A can of spray paint can go a long way and it can make the biggest difference without a lot of time or money spent.
Today, I am going to share with you a few pieces I recently made over with a can of white spray paint.
Owls are so popular right now. I have to admit that I love them and see them in all my favorite retail stores. I have seen many that I like, but I can't justify paying $20 for something to sit on my shelf or night stand. So, how do I get the same look without that $20 price tag? Shop yard sales and find this brown beauty for $1.