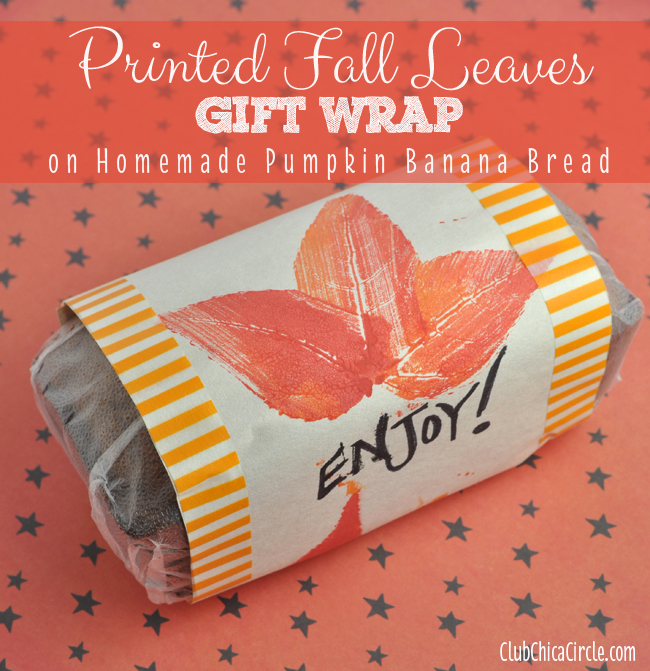 Hello everyone, it's Pauline again from Club ChicaCircle. I love Fall crafting! This is the time of year where I love to find craft materials out in nature, like leaves, pine cones, or acorns. Today's craft idea is no different. Along with Fall nature crafting, the flavors of Fall are so yummy too!
What do you when you have really ripe bananas in the Fall?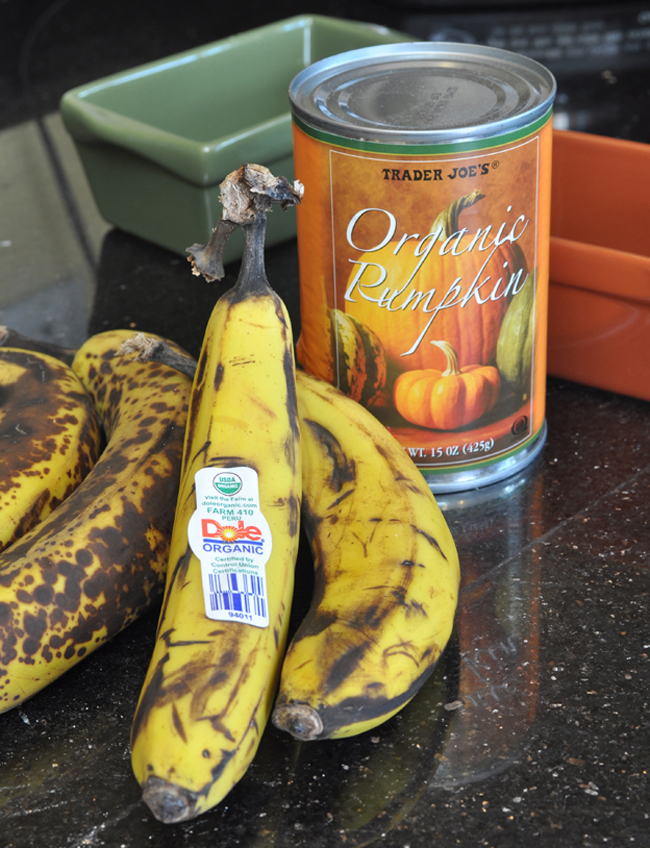 Make Pumpkin Banana Bread of course!
I started with this recipe as my base, used almond extract instead of vanilla, used 4 ripe bananas and 2/3 of a can of pumpkin puree, which made 8 mini loaves. Yep, 8!
What do you do when you have too much yummy pumpkin banana bread?
Share, of course!
For today's craft idea, I'm showing you how to make your own printed leaves wrapping paper with just a few simple supplies and steps.
I used: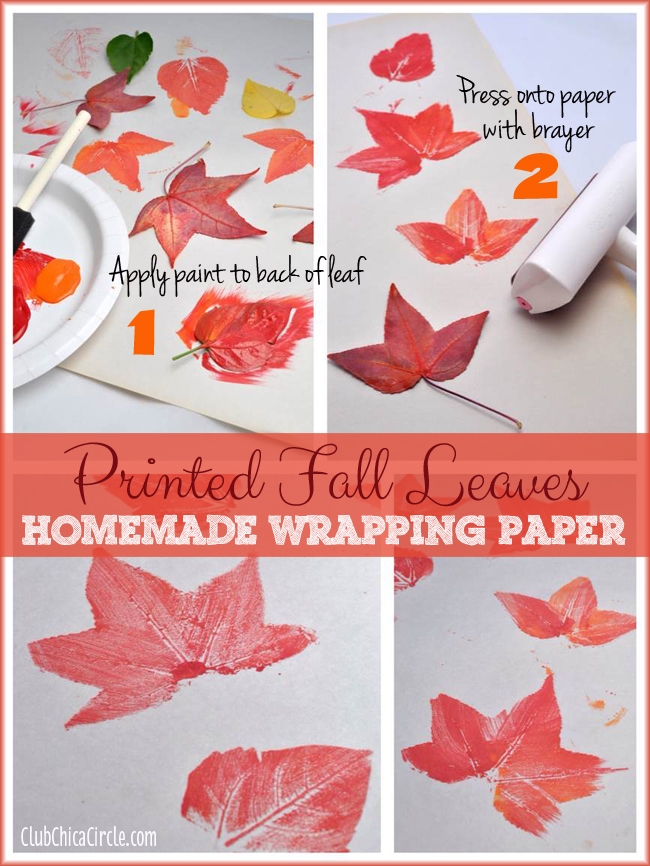 First, I applied a thin layer of paint on the BACK of my leaf that I wanted to print with. I found that the back of the leaves had more texture and veins to work with. I tried to add a blend of the two colors onto the leaves to create one-of-a-kind prints.
Then, place onto your paper and use your brayer to press the painted texture onto it.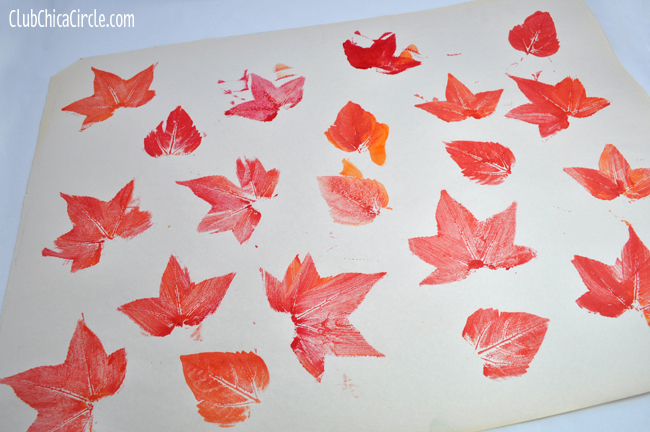 To make homemade wrapping paper, fill your paper in a random pattern. Imperfections are just fine! They add to the uniqueness of the craft.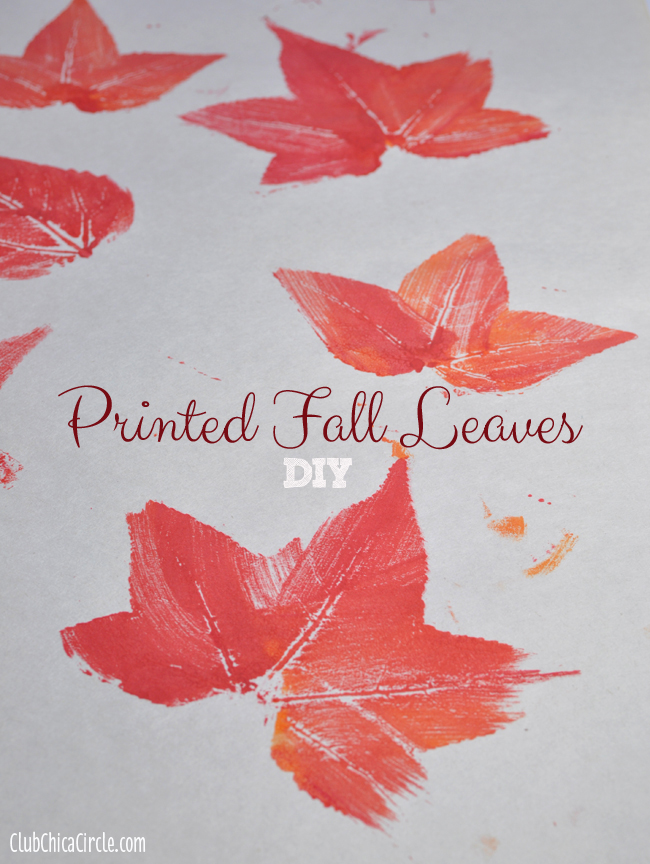 Beautiful, right?
Remember those extra loaves of bread I had? Here is a quick way to wrap them.
I cut a strip about 4 1/2″ wide and the length of my printed paper. I lined the edges with coordinating washi tape, and added a personal message onto the label.

Then it was just a matter of wrapping it around the loaf of bread that I had first wrapped in Press-n-Seal.
So simple and so beautiful!
Or you can use your homemade wrapping paper to wrap a gift. Just add a pretty ribbon. the wrapping paper is an art piece in itself.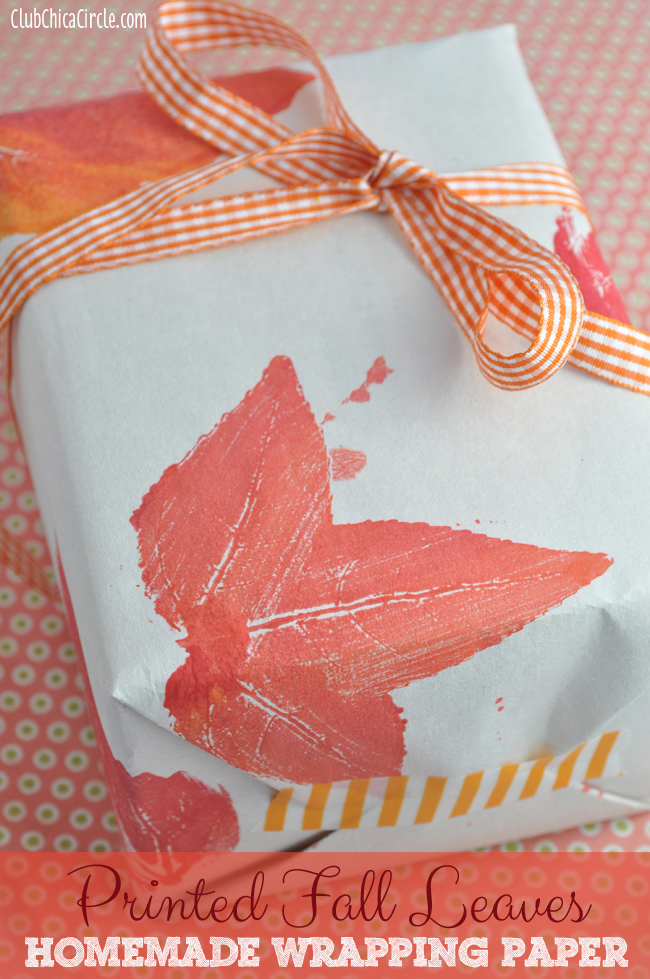 Make an afternoon family event out it. Bake some bread and make your own wrapping paper. Then be sure to share!
Believe me, your neighbors will thank you!
Happy Fall Crafting!
Pauline Molinari is a crafty mompreneur who loves to craft with her tween daughter. She can turn ordinary things into fabulous crafty creations. Their craft journey is what she loves to blog about. She has a background in art and graphic design as well as many years in children's publishing, but has found a new passion in crafty DIY blogging. She co-blogs with her sister, who also has a tween daughter. Together they share their crazy crafty insight in raising daughters in the hopes of that they will become inspired and empowered young ladies. Their goal is to connect mom and daughters through craftiness.
Pauline lives with her husband and daughter in sunny Southern California, but is a Midwest girl at heart.
Blog: www.ClubChicaCircle.com
Twitter: @chicacircle
Facebook
YouTube
Pinterest
Google+
Instagram
The following two tabs change content below.
Erin Kennedy is the owner and editor of My Crafty Spot and loves to find the latest crafting creations to create and share.
Latest posts by Erin Kennedy (see all)