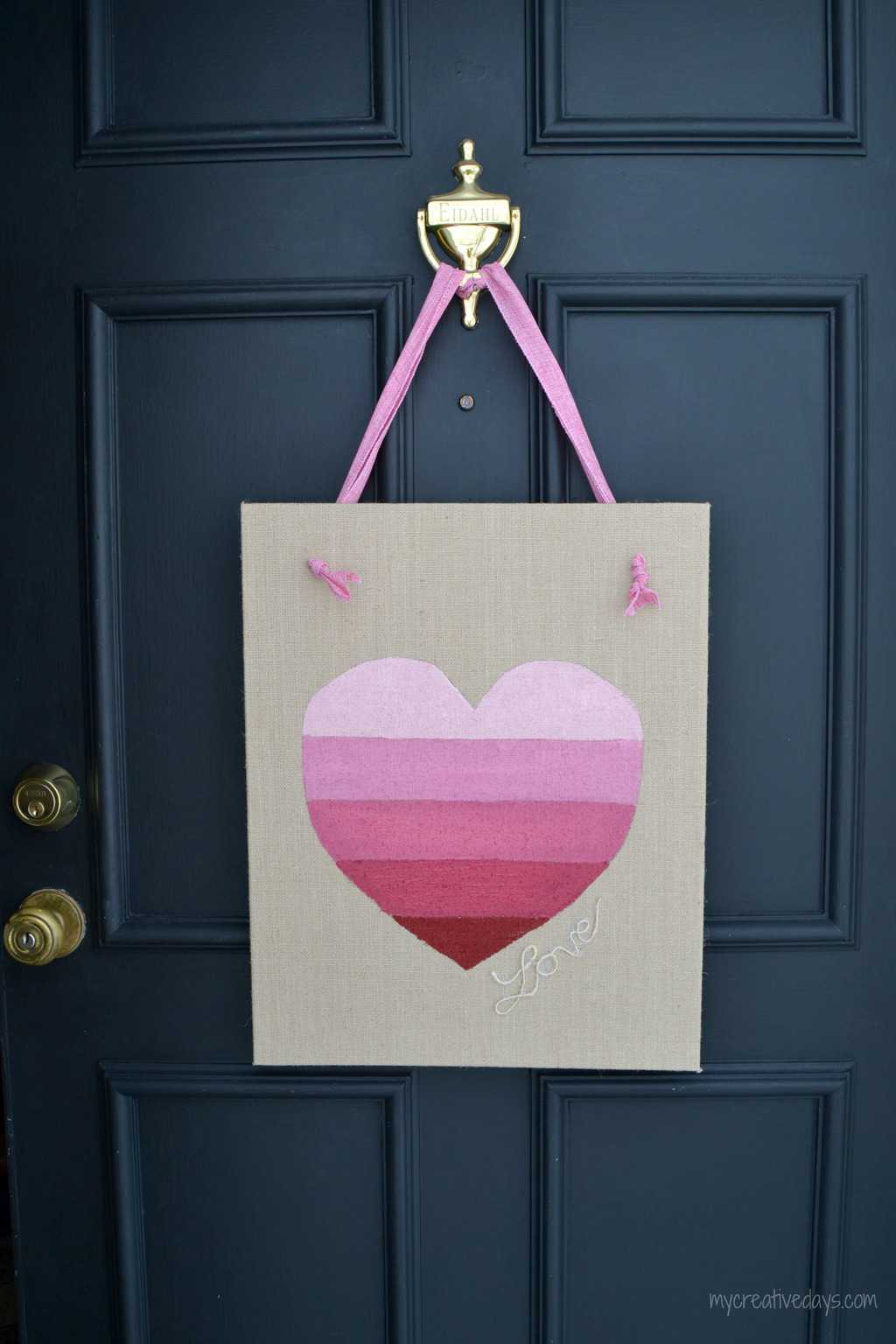 Hello My Crafty Spot readers! It is Lindsay from My Creative Days back to share a fun project with you.
I am not a person who decorates a lot for Valentine's Day. I do add a few things here and there and this year, I was inspired to make this Ombre Heart On Burlap project for our front door.
I bought a set of burlap panels at Michaels last year.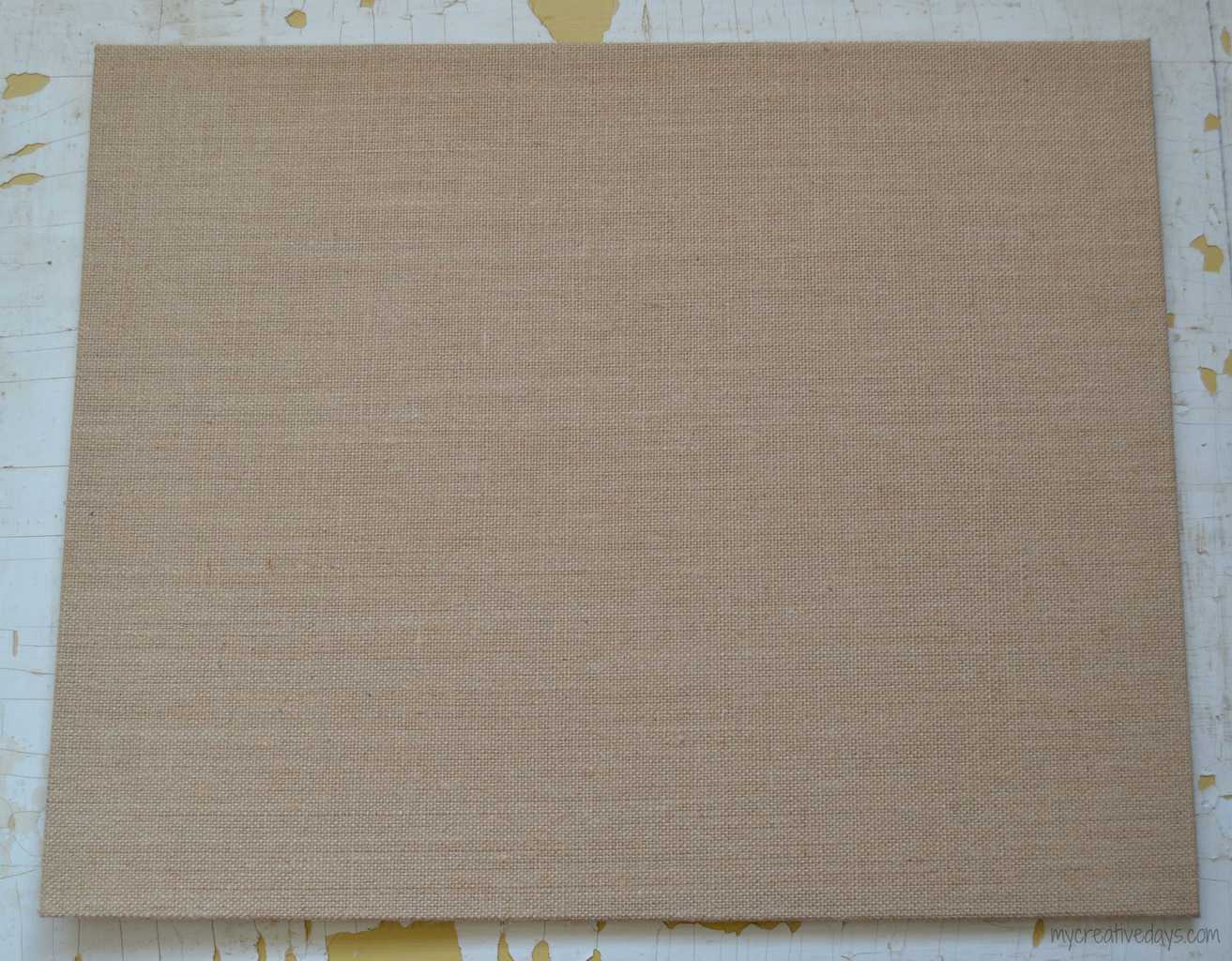 They are the perfect size to make a sign for our front door.
To make it, the first thing I did was cut a heart from cardstock to trace on the burlap.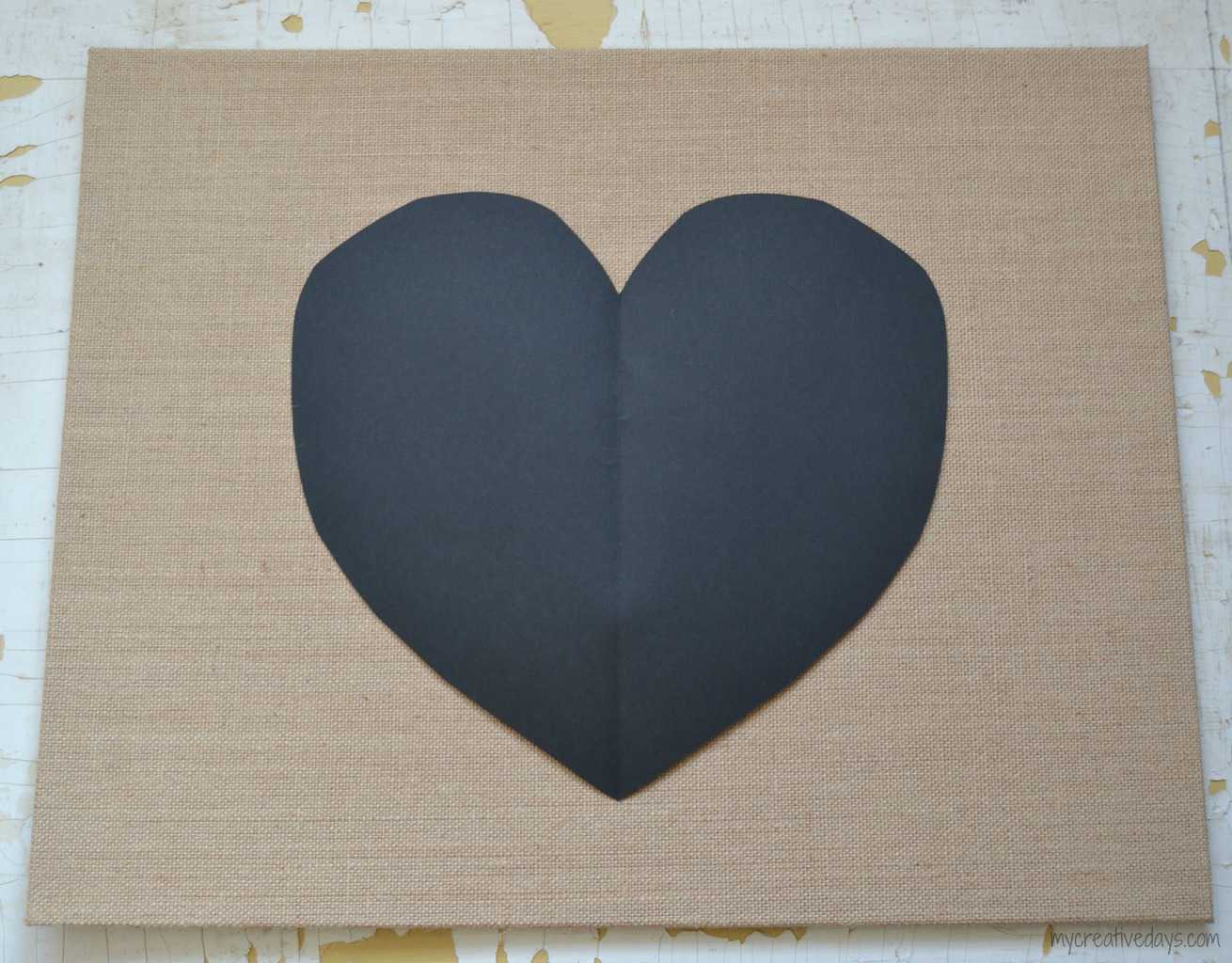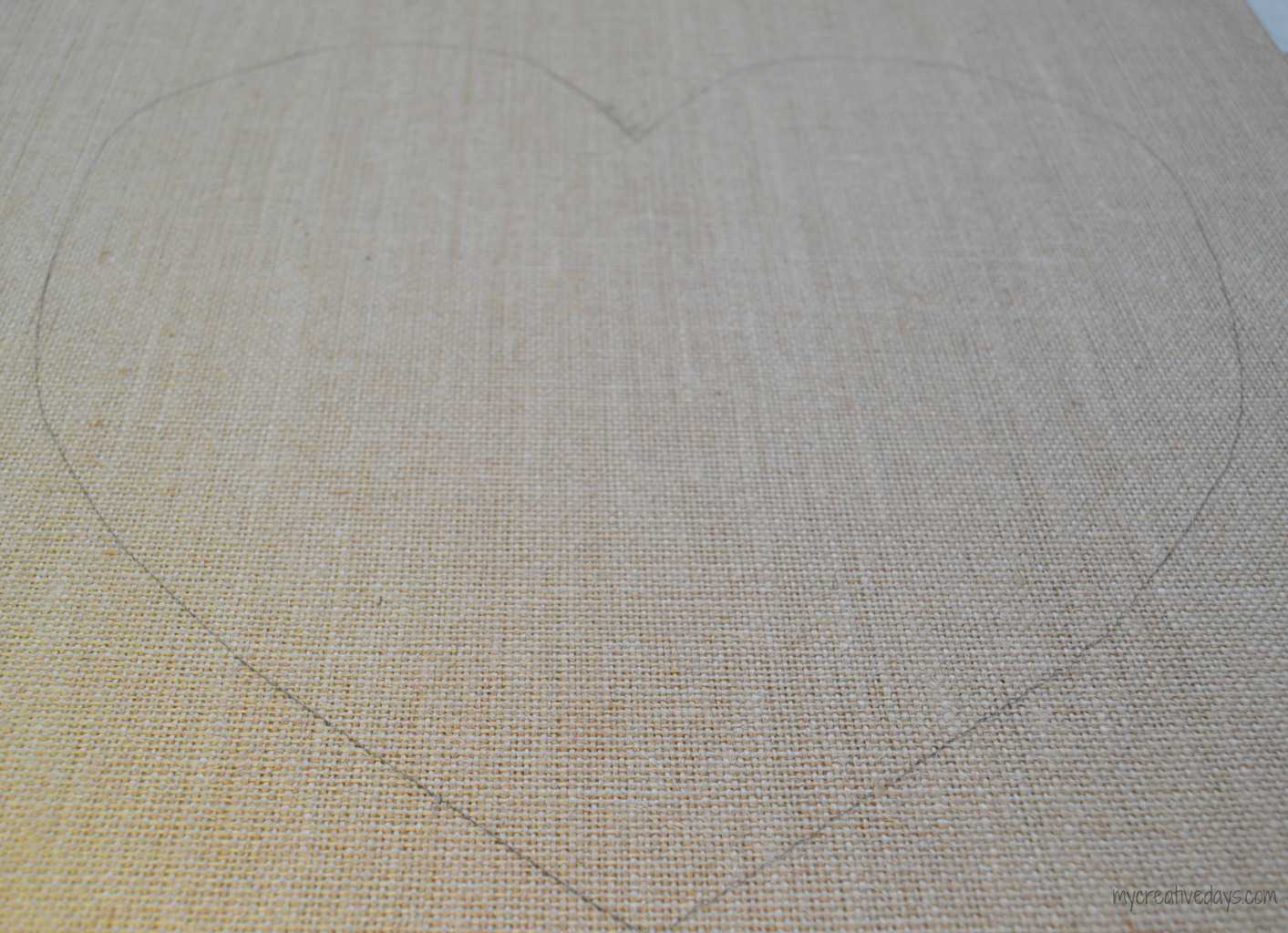 Then, I drew lines inside the heart to separate the different colors.
I wanted the colors to go from light pink to red so those are the two colors I used throughout the entire project.
I painted the top section of the heart pink and the bottom section, red. To get the colors in between, I added more red to the pink paint at each section to darker it a little at a time.
It worked great!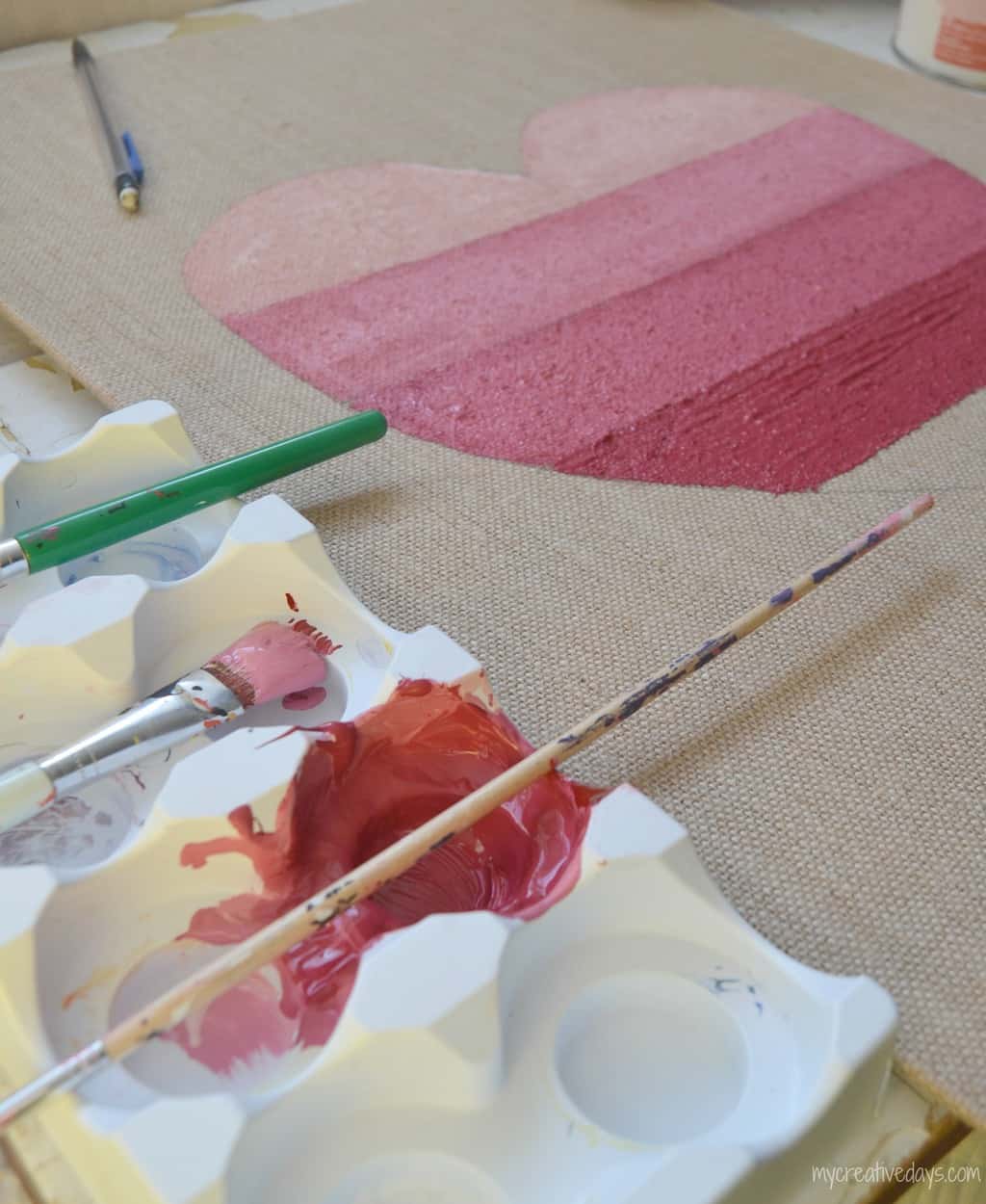 This is what I ended up with.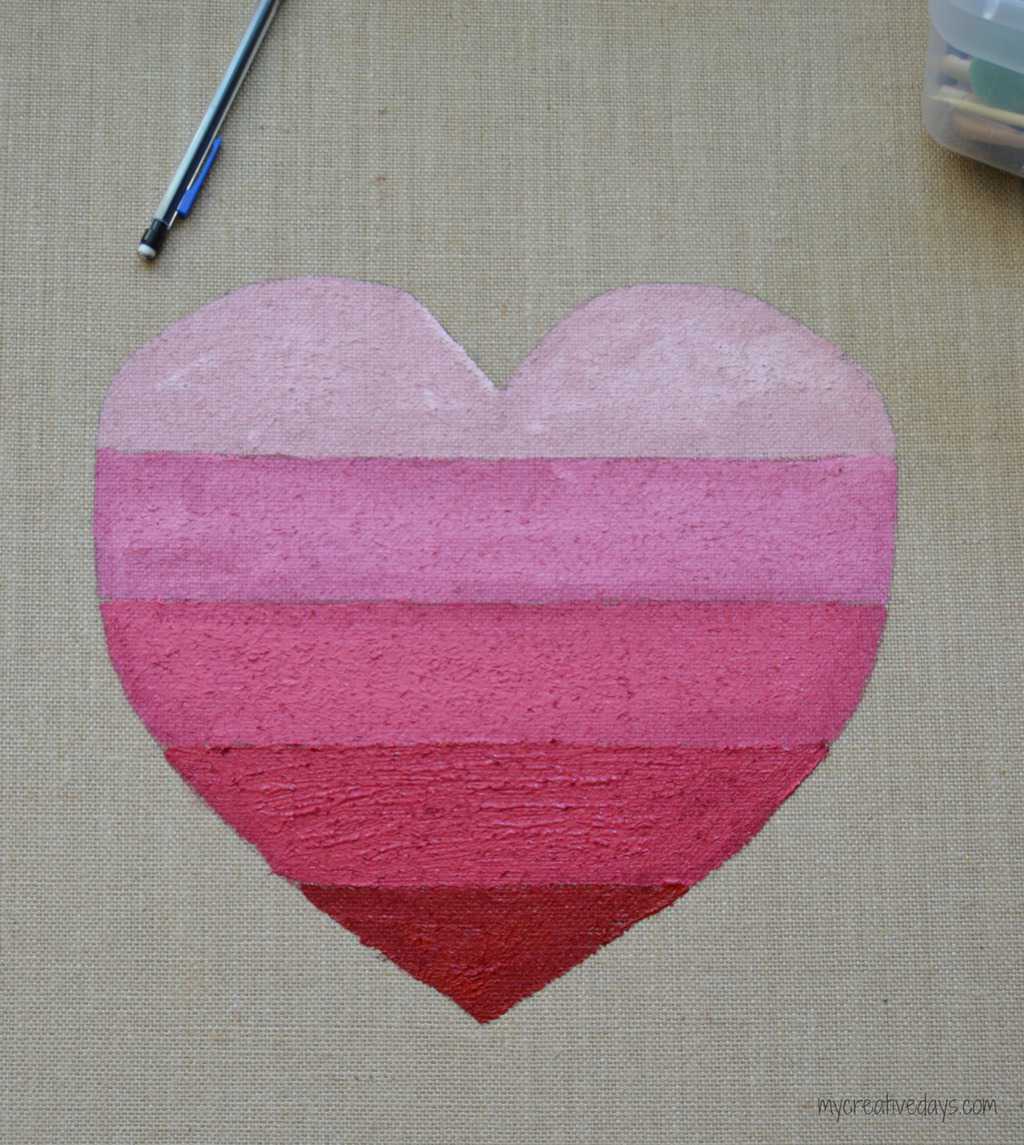 I wanted to add a little something more to the sign so I took my hot glue gun and some twine and added the word "love" under the heart.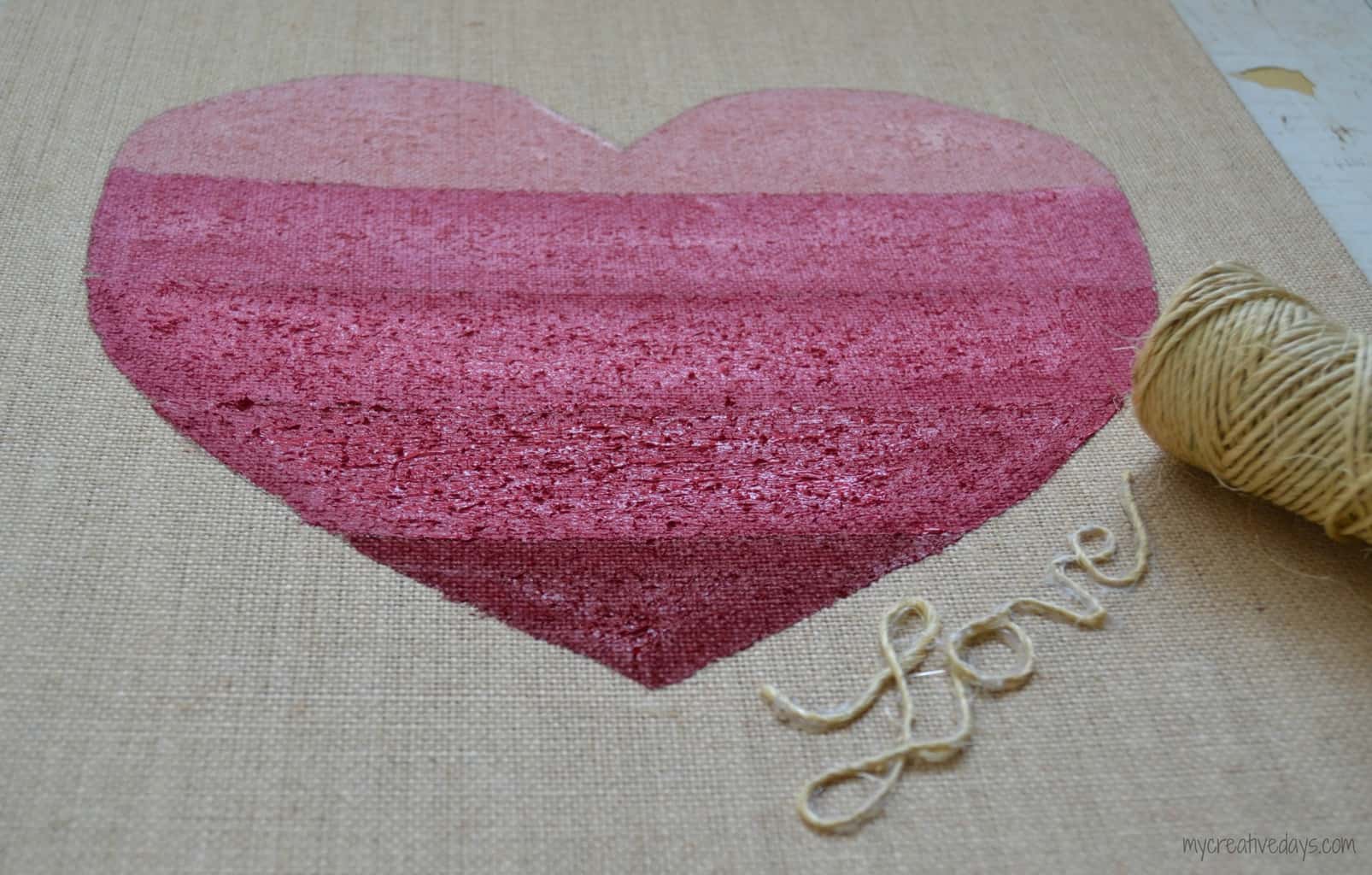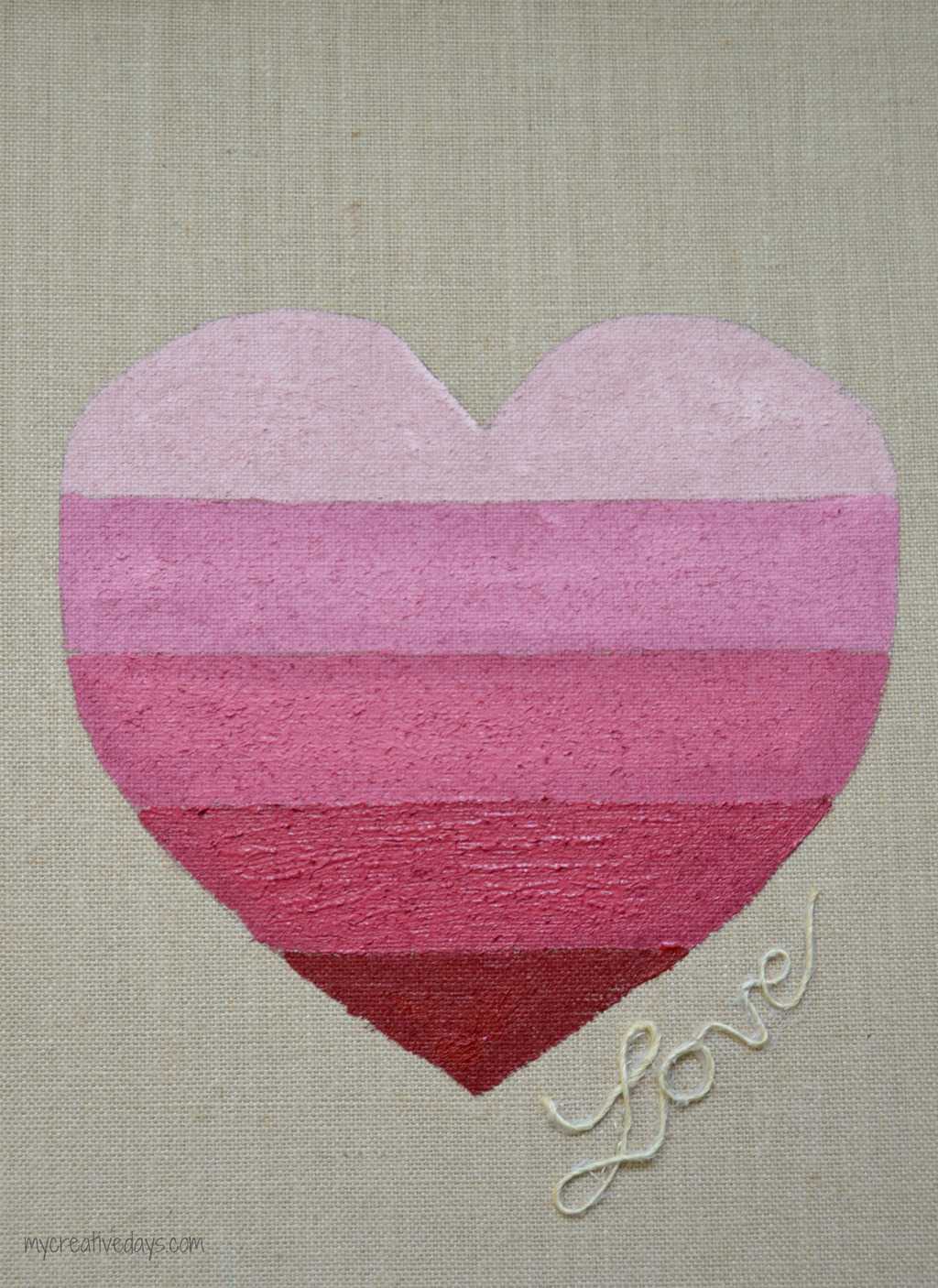 After it all dried, I took a screwdriver and poked holes in the top of the burlap panel.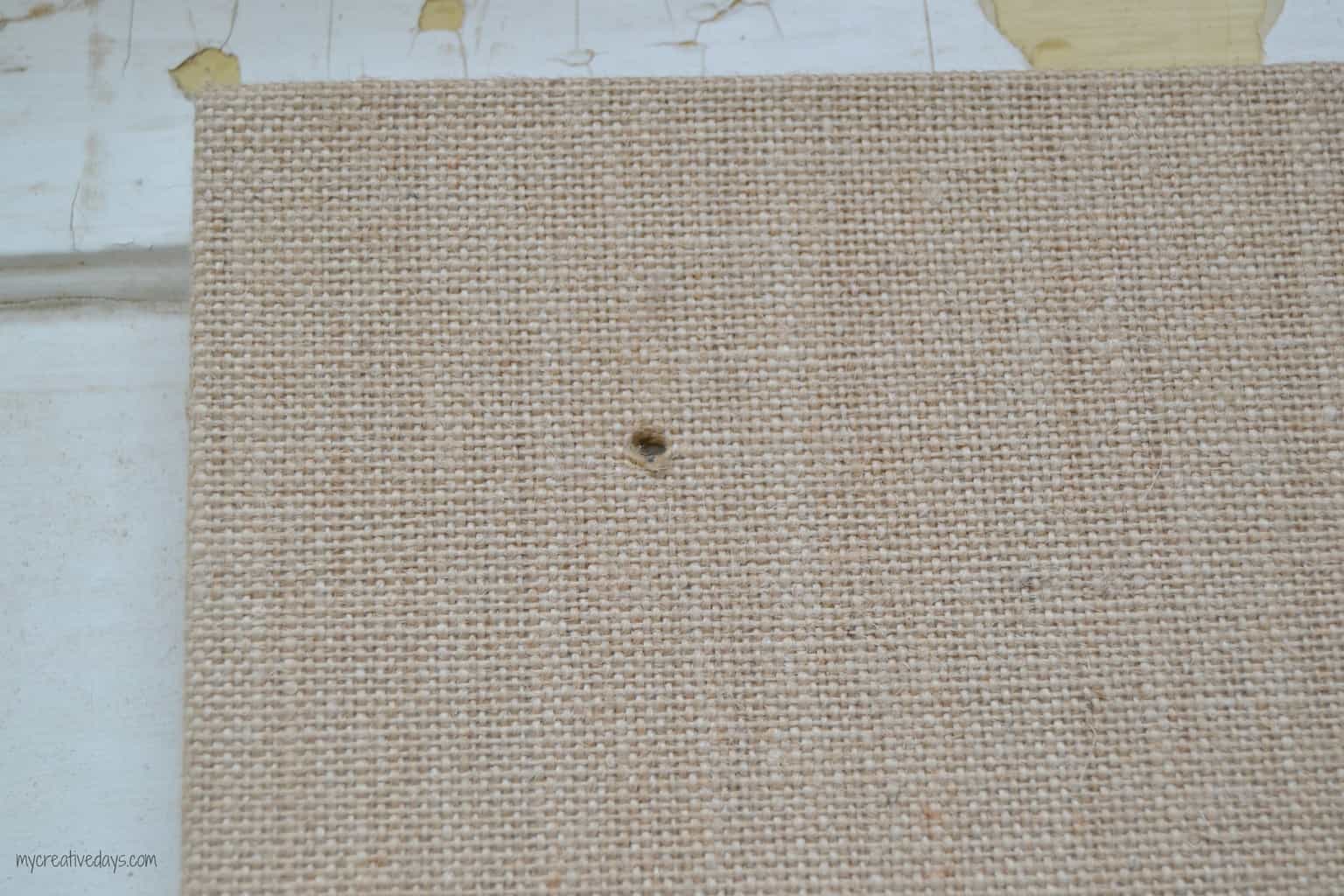 I used some pink burlap ribbon to hang it.
I love how it looks on our front door!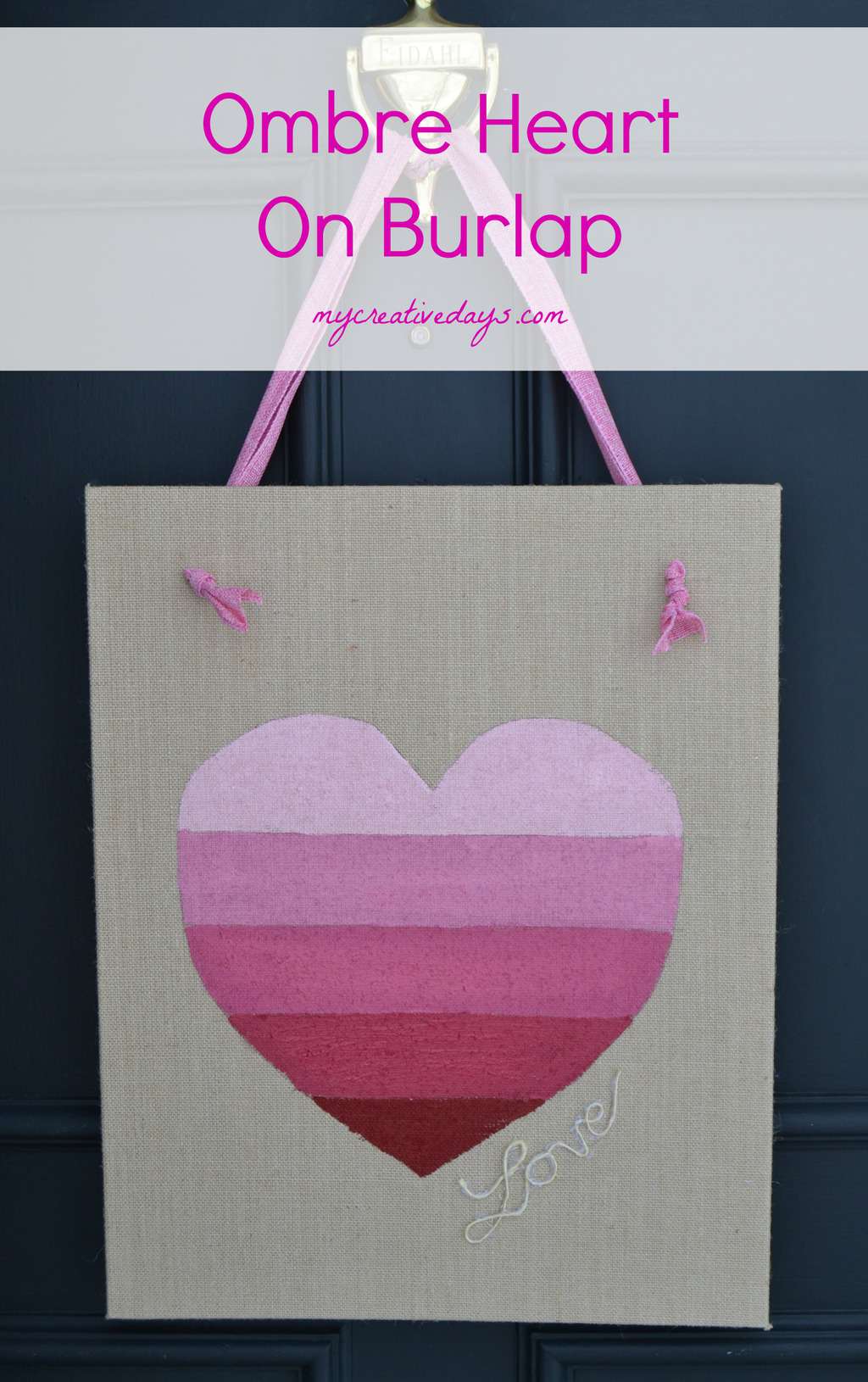 We are now ready for Valentine's Day tomorrow.
If you want to see the other Valentine projects I did this year, head over to My Creative Days to check them out!
The following two tabs change content below.
Lindsay is mom to Landen and Gabrielle, wife to Matt and blogger at My Creative Ways. She loves to be creative in her day, her home and with her kids. She is obsessed with old wood, rusty treasures and everything in between. Finding frugal and creative ways to decorate her home, create a fabulous craft or activity with her kids is a passion of hers. She is new to the blogging world and is having a lot of fun sharing her projects and ideas. She loves to read comments from readers who have found inspiration from visiting her site. Come by and check out what she is creating today!
Latest posts by Lindsay Eidahl (see all)