Hello, My Crafty Spot readers! I hope your new year is off to a good start! It is Lindsay from My Creative Days here to share with you an easy DIY Wood Slice Candle Centerpiece.
Every year, on Valentine's Day, our family has dessert for dinner! Fun, right?! We started this when our kids were little and they still love it and look forward to it every year. Now, I know some of you are saying dessert for dinner? EEK! I do add a lot of fruit to the dinner and we have smoothies that I add a lot of nutritional stuff to so it isn't all bad.
We always have a candle on the table to make the dinner even more special, but this year, I wanted to make an even bigger statement with a centerpiece for our candles.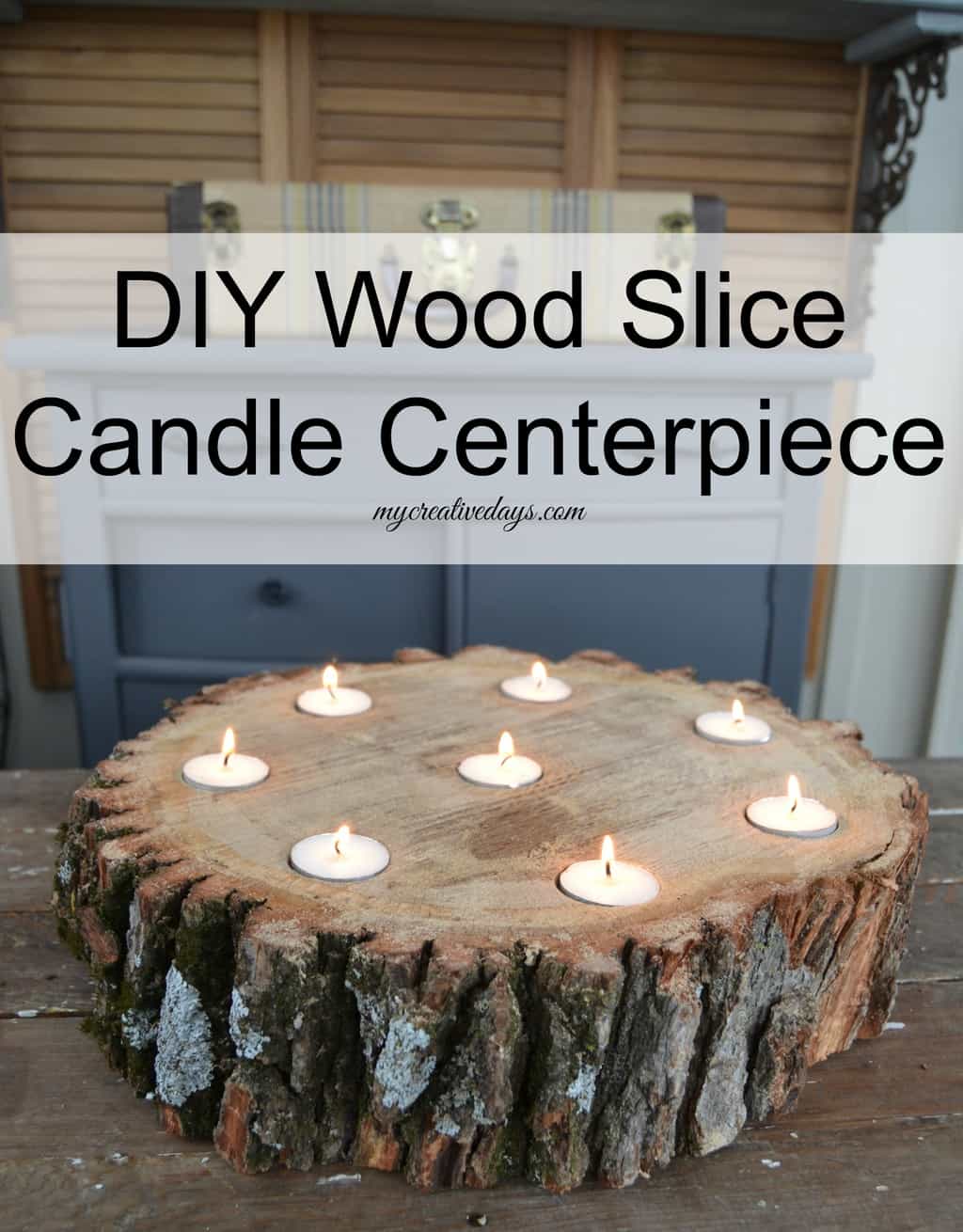 This idea came to me when I was getting in our van the other day.
We have a stack of wood slices in our garage that are waiting for a project.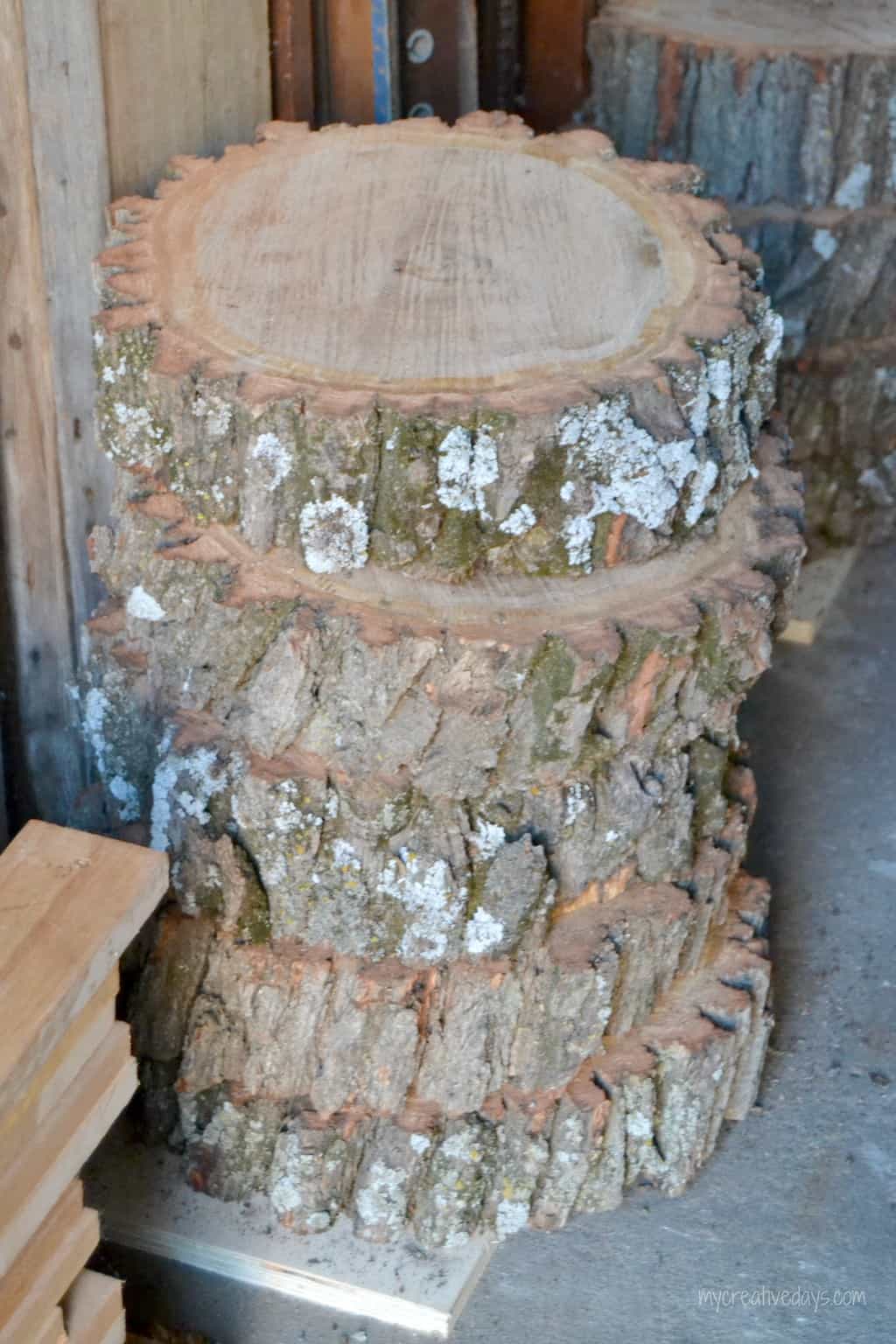 I thought it would be fun to turn one of these wood slices into a candle centerpiece.
I chose one of the wood slices that I thought would be perfect.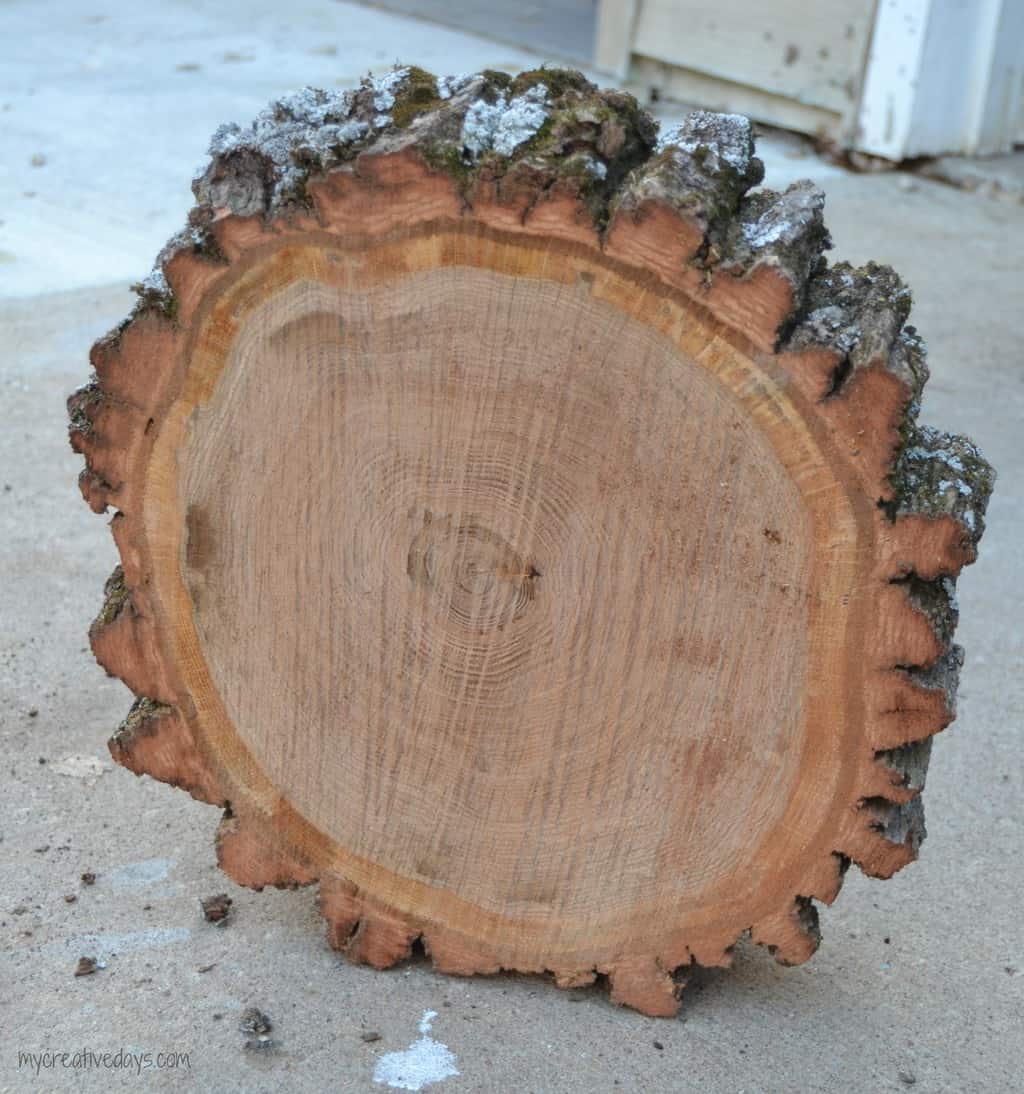 We sanded the wood slice to make it smooth.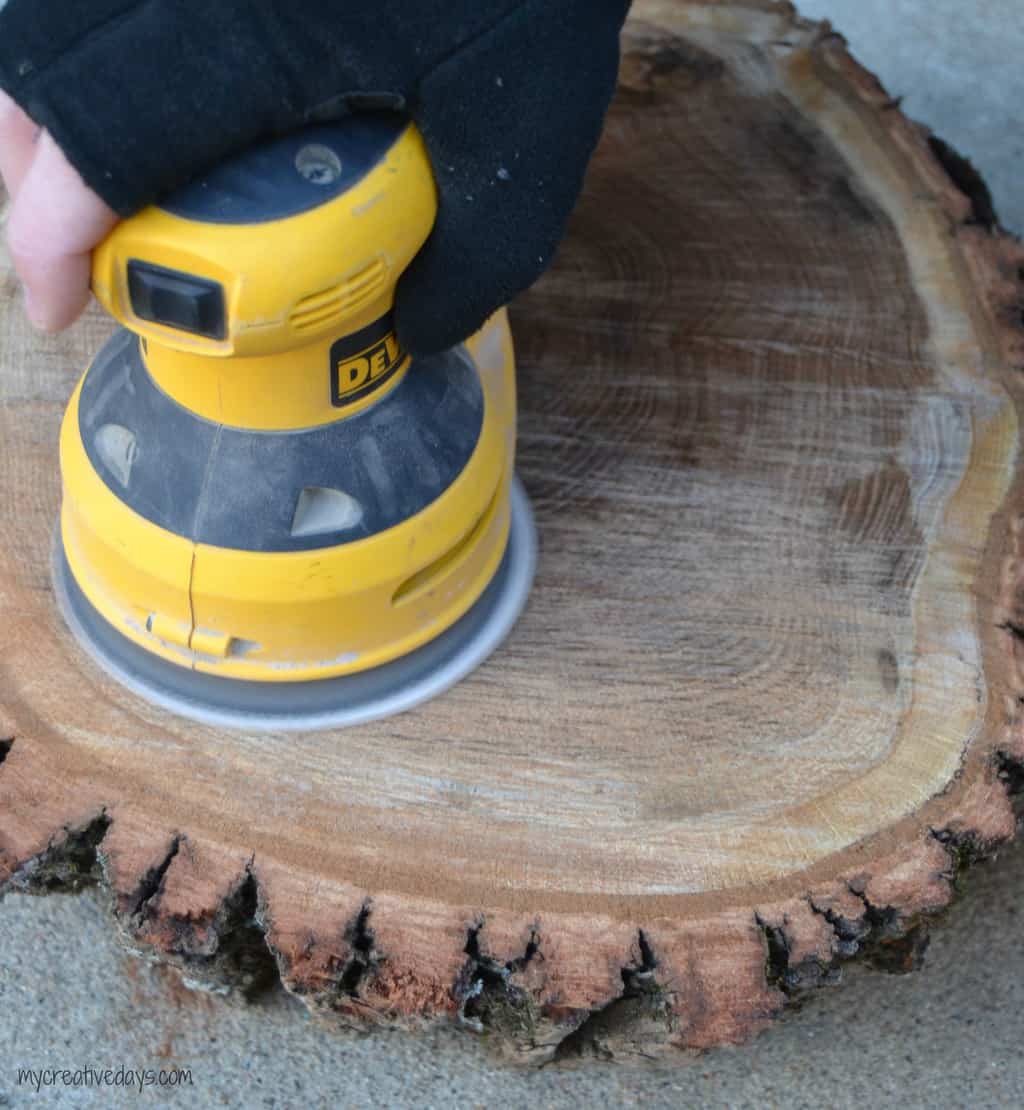 I used tea lights for the candles.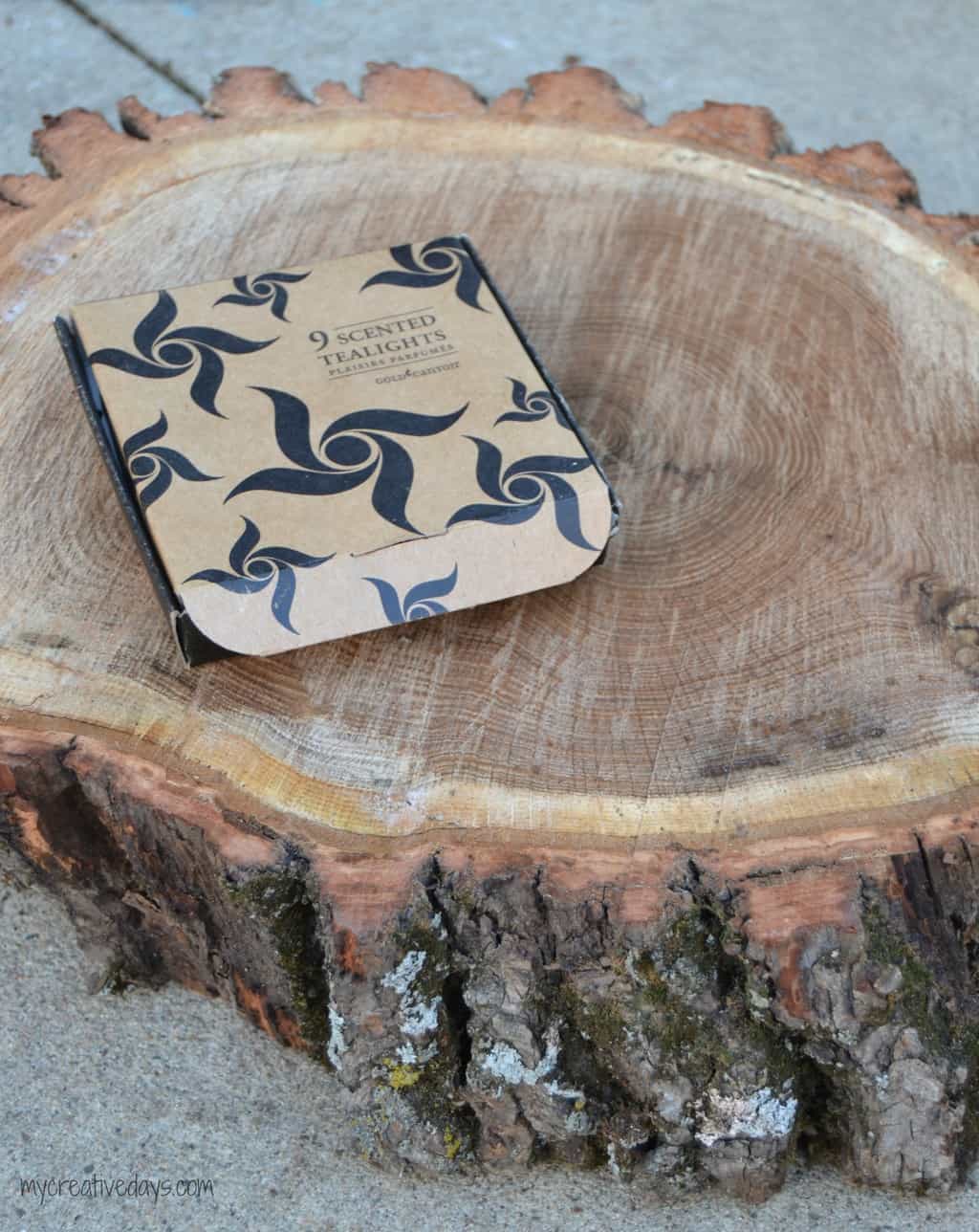 We used a 1.5″ drill bit to make the holes for the tea lights.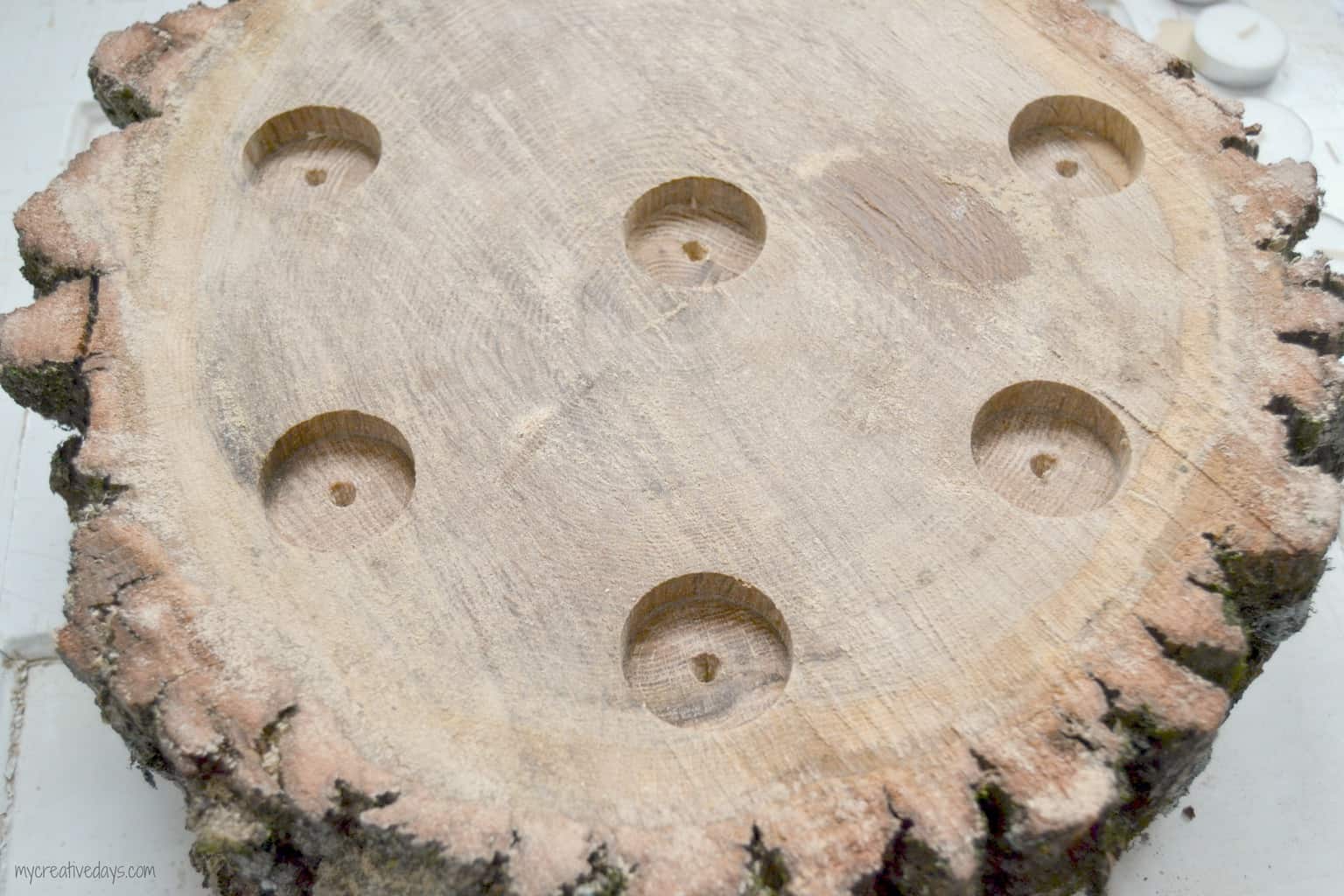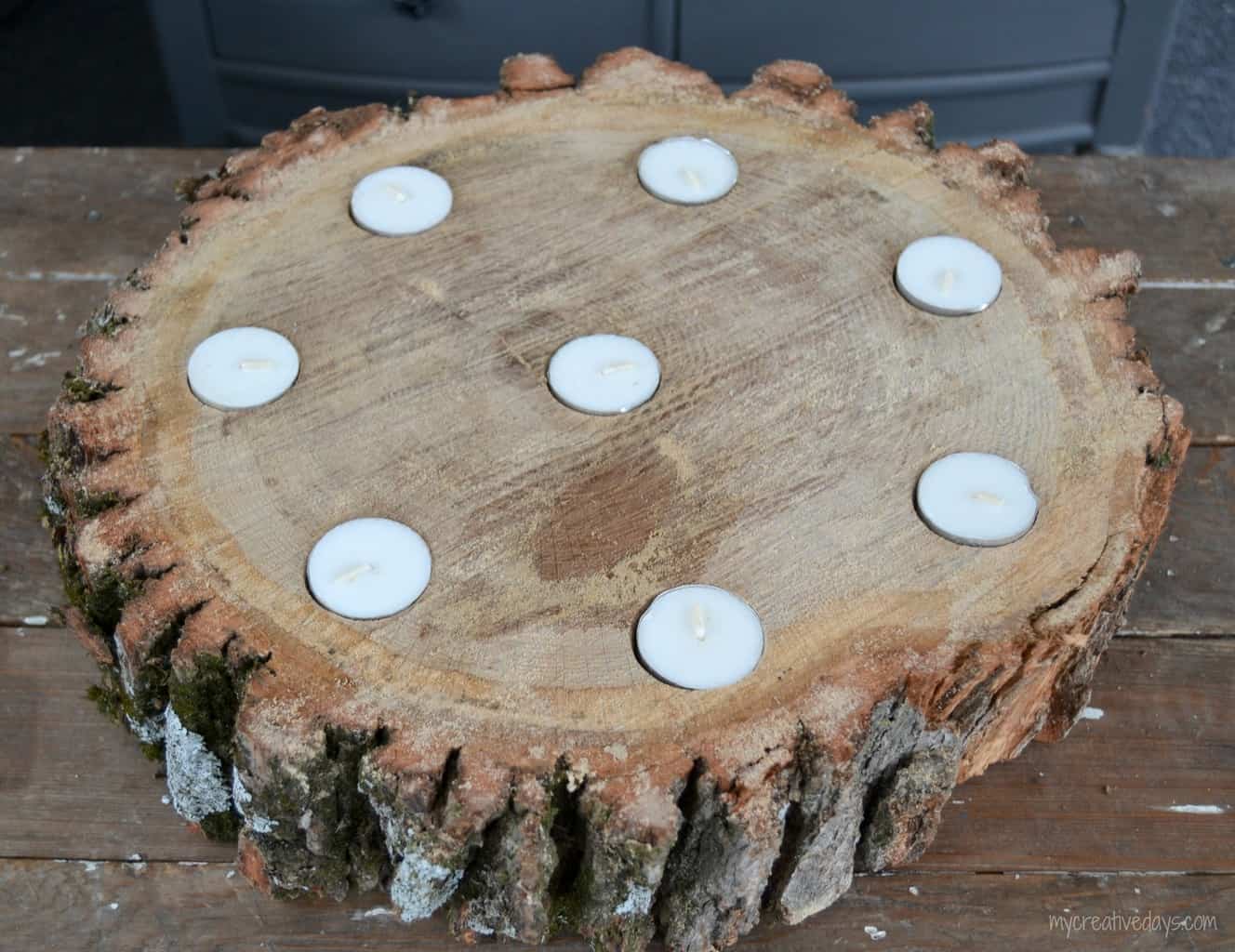 It came out so great!
It is rustic and perfect for our Valentine's Day table!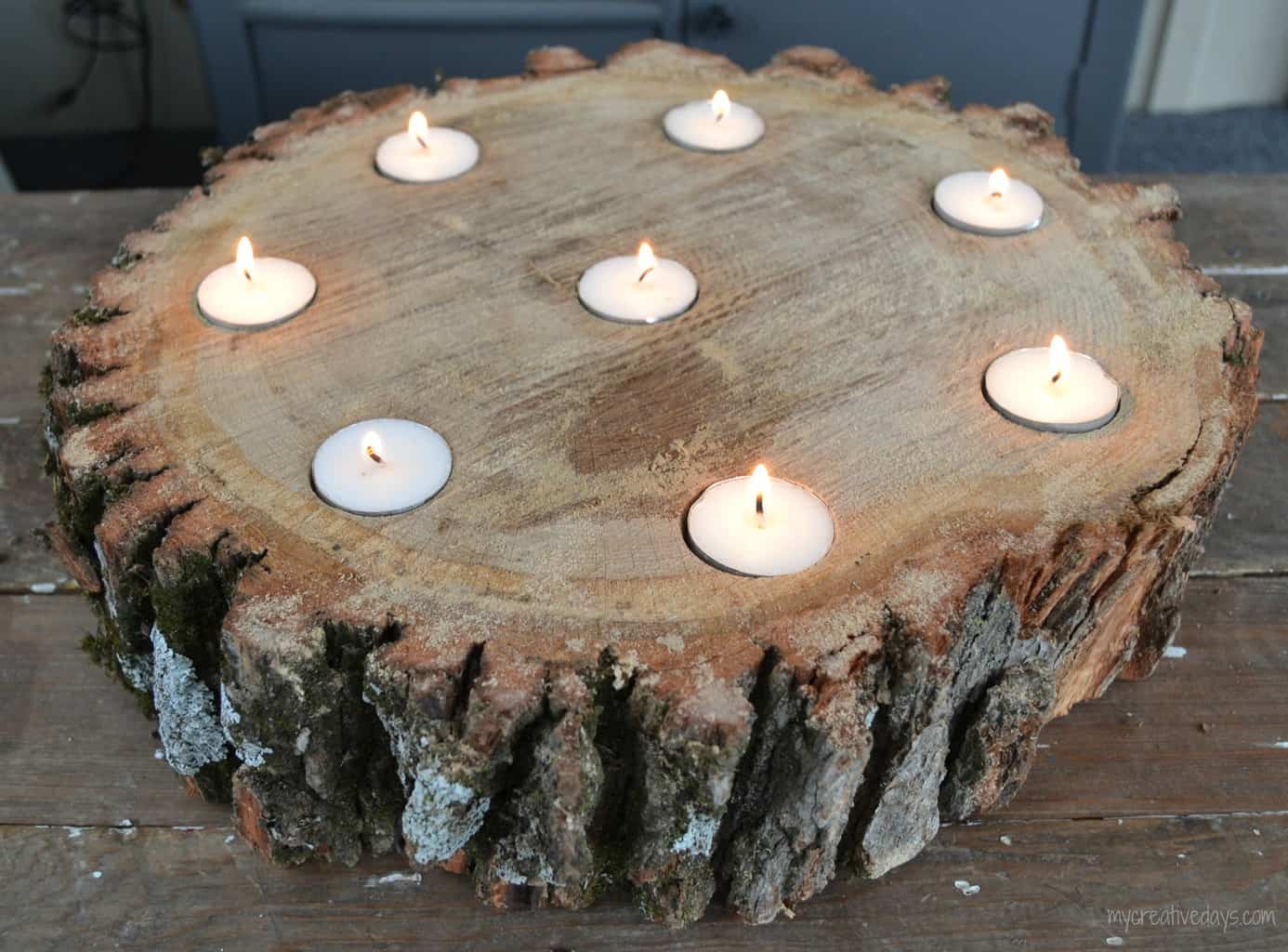 The candlelight with the wood is rustic, warm and so pretty.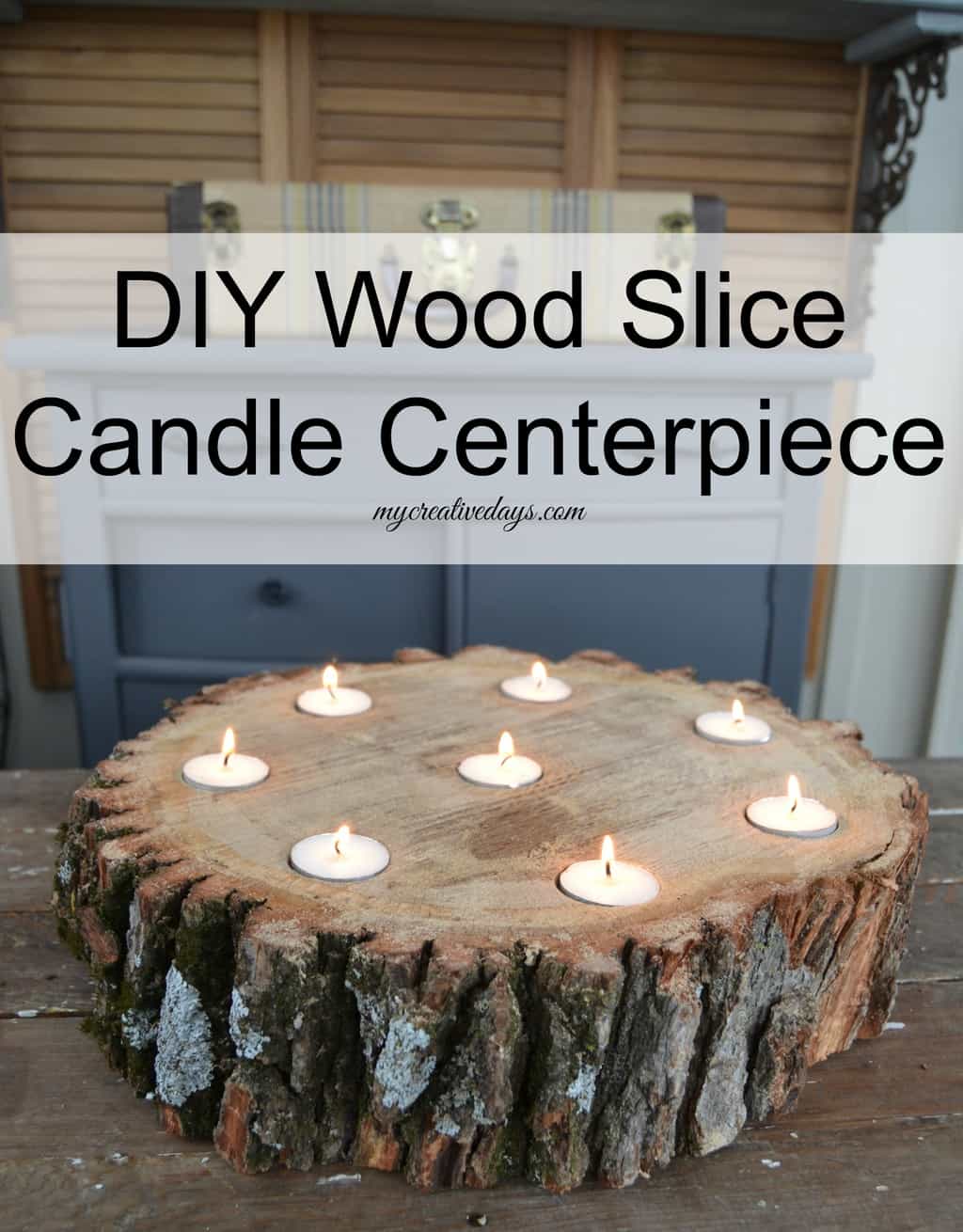 We are looking forward to our dessert dinner on Valentine's Day and this wood slice centerpiece is going to be beautiful on the table.
Do you have any Valentine's Day traditions?
The following two tabs change content below.
Lindsay is mom to Landen and Gabrielle, wife to Matt and blogger at My Creative Ways. She loves to be creative in her day, her home and with her kids. She is obsessed with old wood, rusty treasures and everything in between. Finding frugal and creative ways to decorate her home, create a fabulous craft or activity with her kids is a passion of hers. She is new to the blogging world and is having a lot of fun sharing her projects and ideas. She loves to read comments from readers who have found inspiration from visiting her site. Come by and check out what she is creating today!
Latest posts by Lindsay Eidahl (see all)