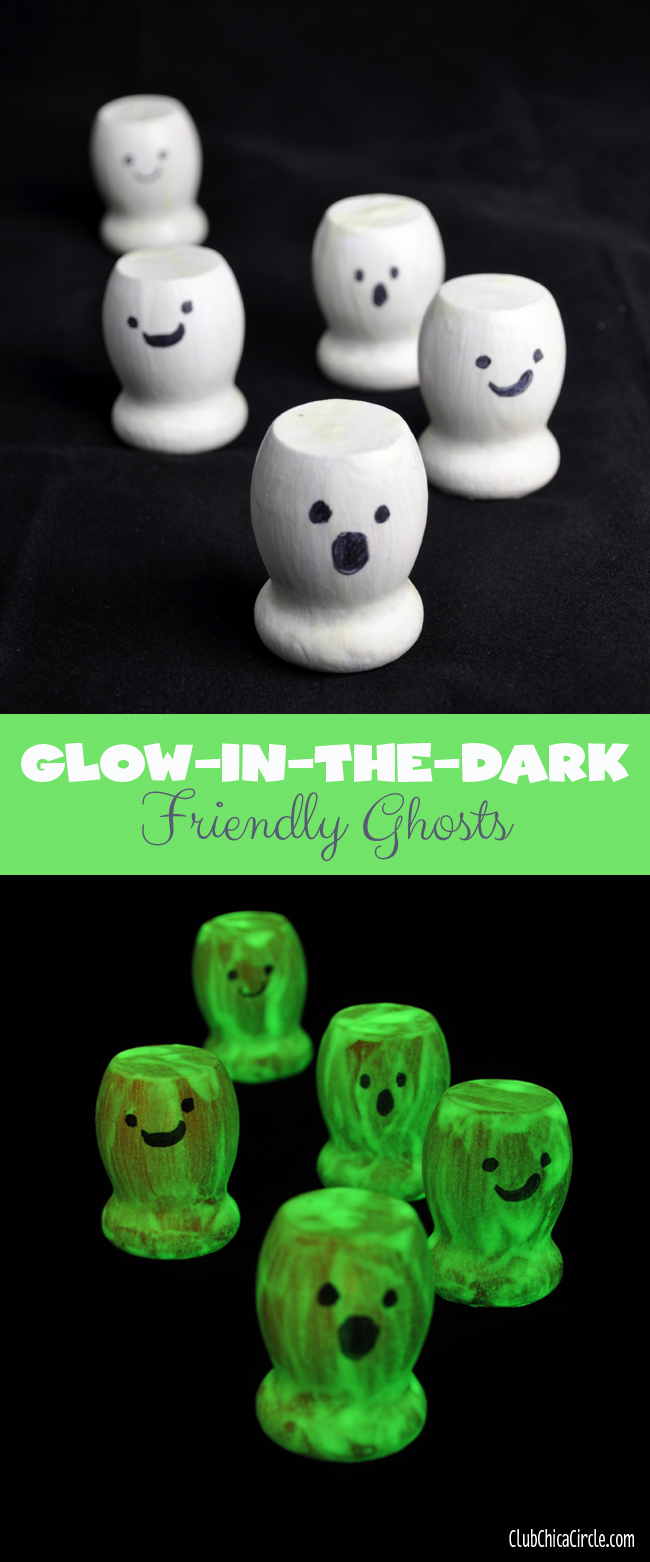 Don't be scared! It's just the crafty maven from Club ChicaCircle with another crafty DIY. This one is sure to get you in the Halloween spirit.
This one is super simple—perfect for any age, or even a Halloween-themed classroom project idea.
I started with plain wood candle holders. I found a pack of 6 at the my local Michaels. Then, all you need is white acrylic paint, glow-in-the-dark paint, a spongebrush, and a permanent black marker to create your own friendly ghost collection.
I used Americana Snow White and Americana Glow-in-the-dark paint from DecoArt.
Glow-in-the-Dark Friendly Ghosts DIY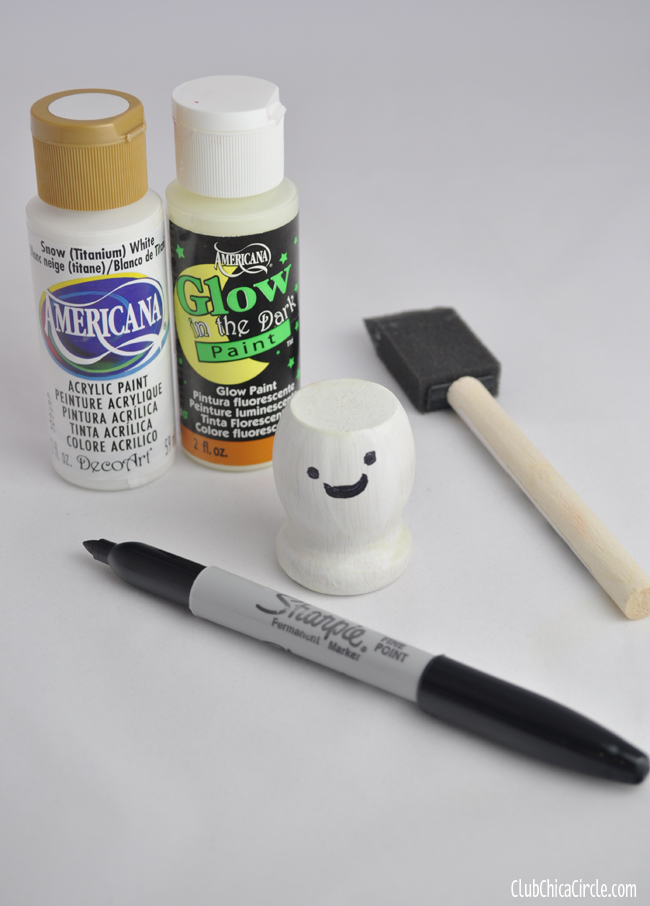 First, these candle holders won't be holding any candles. Flip them over, and they make the perfect friendly ghost shape.
Paint the outside in white paint and let dry. Then apply 2-3 coats of the glow-in-the-dark paint on top. I found that the thicker the paint, the more it will glow.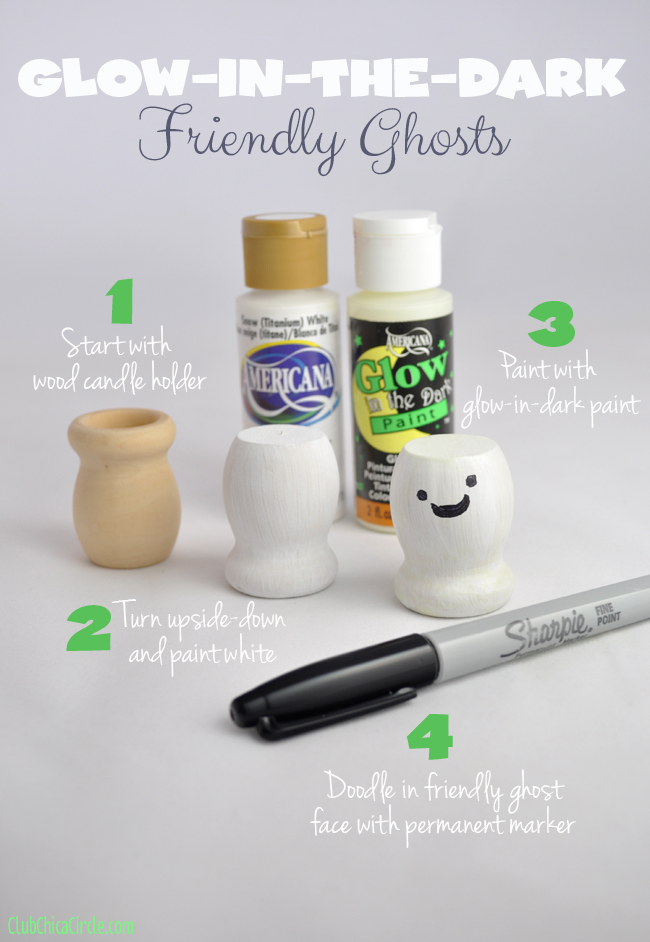 Finish up your ghosts by drawing in a ghostly expression for each using a permanent black marker. These ghosts are cute in the daylight and the dark!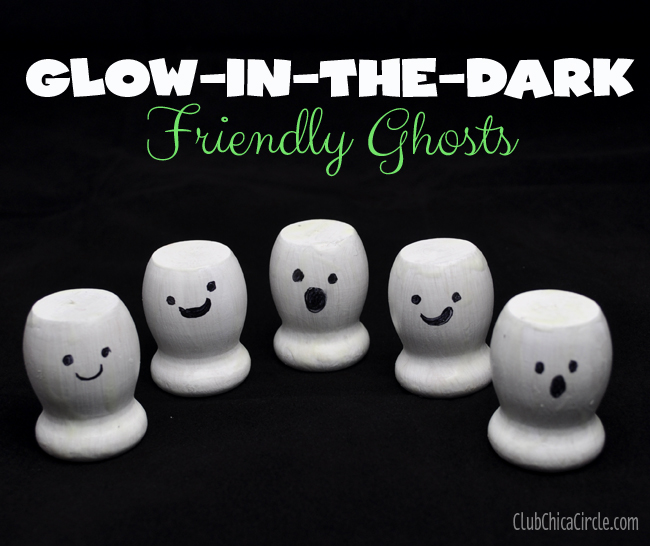 This would be a fun family craft project. Decorate your house with these friendly ghosts.
Happy crafting!
Pauline Molinari is a crafty mompreneur who loves to craft with her tween daughter. She can turn ordinary things into fabulous crafty creations. Their craft journey is what she loves to blog about. She has a background in art and graphic design as well as many years in children's publishing, but has found a new passion in crafty DIY blogging. She co-blogs with her sister, who also has a tween daughter. Together they share their crazy crafty insight in raising daughters in the hopes of that they will become inspired and empowered young ladies. Their goal is to connect mom and daughters through craftiness.
Pauline lives with her husband and daughter in sunny Southern California, but is a Midwest girl at heart.
Blog: www.ClubChicaCircle..com
Twitter: @chicacircle
Facebook
YouTube
Pinterest
Google+
Instagram
The following two tabs change content below.
Erin Kennedy is the owner and editor of My Crafty Spot and loves to find the latest crafting creations to create and share.
Latest posts by Erin Kennedy (see all)