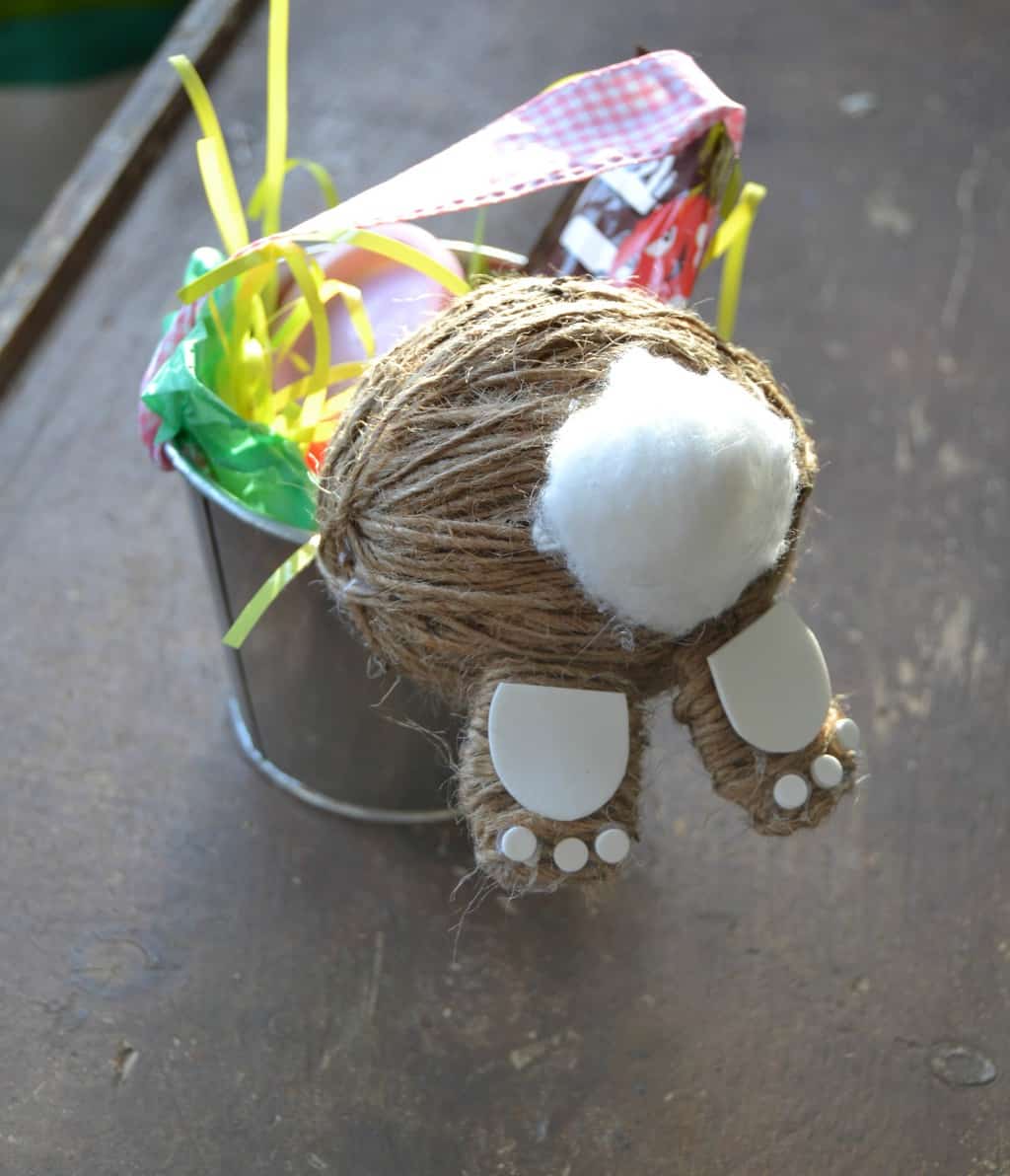 I don't know about you, but when I find a great deal on craft supplies, I pick them up. I always feel great that I am saving money, but then I get to a point when I am overwhelmed with the amount of supplies I have accumulated. That is when we hold "crafting marathons" at our house. The kiddos and I grab a bunch of supplies and spread out on the table and create until our creative juices run dry. 😉
That is exactly what I did for this project.
I needed to come up with something for handing out Easter goodies this year. I knew I had a lot of supplies, so I challenged myself to only use what I had on hand. After a little brainstorming and a lot of trial and error, I think these bunny buckets are just what the Easter goodies need.
To make one of these bunny buckets, I used:
small galvanized bucket (I got them on clearance last year at Target)
Styrofoam ball
brown, jute twine from The Dollar Tree (I love brown and gray bunnies)
cotton ball
adhesive scrapbook paper
white foam
toilet paper roll
hole punch
hot glue gun
steak knife
green Easter grass
green tissue paper
scissors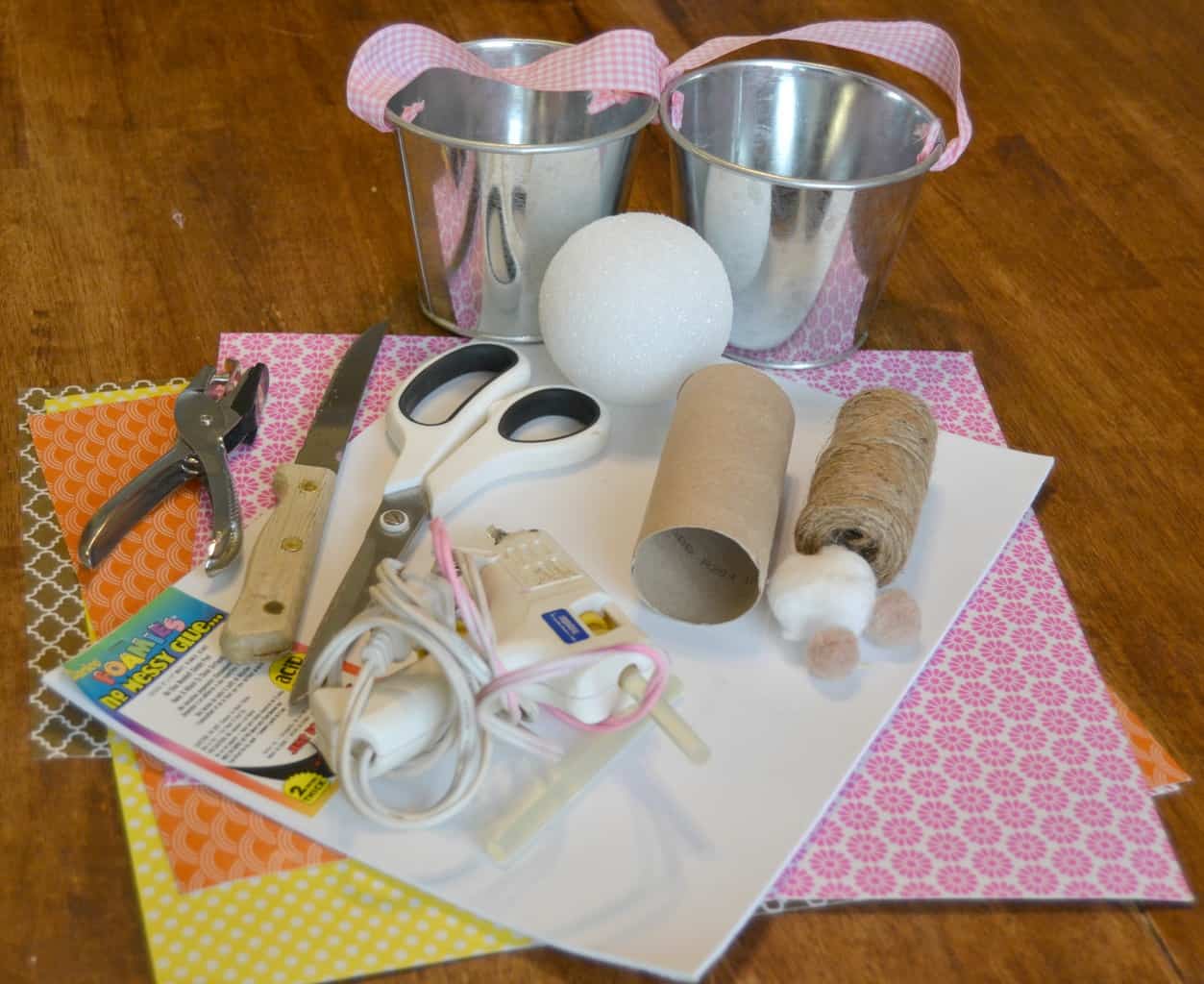 [Read more…]